Decorating a kitchen table is an easy and fun project that can add style and personality to your space.
Whether you're looking for a new centerpiece, or just want to spruce up the look of your dining area, there are plenty of ways to decorate a kitchen table. From adding colorful placemats and runners, to incorporating flowers or plants into the design – there are endless possibilities for making your table unique. Follow these simple steps to learn how you can get creative with decorating your kitchen table!
How to Stage a Kitchen Table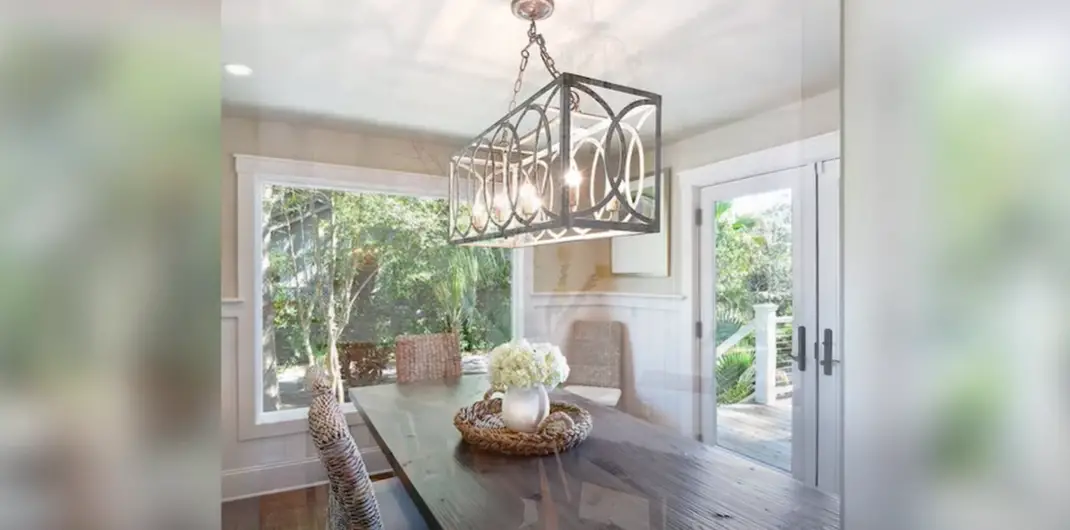 Let's look at a few options on how to make your kitchen table more beautiful.
Get Started by Cleaning the Area
The first step in any decorating project is to make sure the area you're working with is clean and free from clutter. Wipe down the kitchen table and chairs, vacuum or mop the floors if necessary, and clear away any unnecessary items that could get in the way of your design plans.
Carefully Choose Your Decor
When deciding on how to decorate a kitchen table, it is important to choose items that will bring your style into the room while also being practical and safe. Avoid placing anything with sharp edges or exposed wires near food preparation areas. Also, be sure to keep furniture pieces away from potential heat sources such as stoves and other cooking appliances.
Go With a Table Centerpiece Rather Than Place Settings
Rather than laying out place settings on your kitchen table, you can use a centerpiece or two to decorate the table. Create an eye-catching display with something that will bring color and life to the center of the room. You could opt for a floral arrangement, group several candles together, or even create a festive holiday themed centerpiece – whatever fits with the overall look and feel of your kitchen.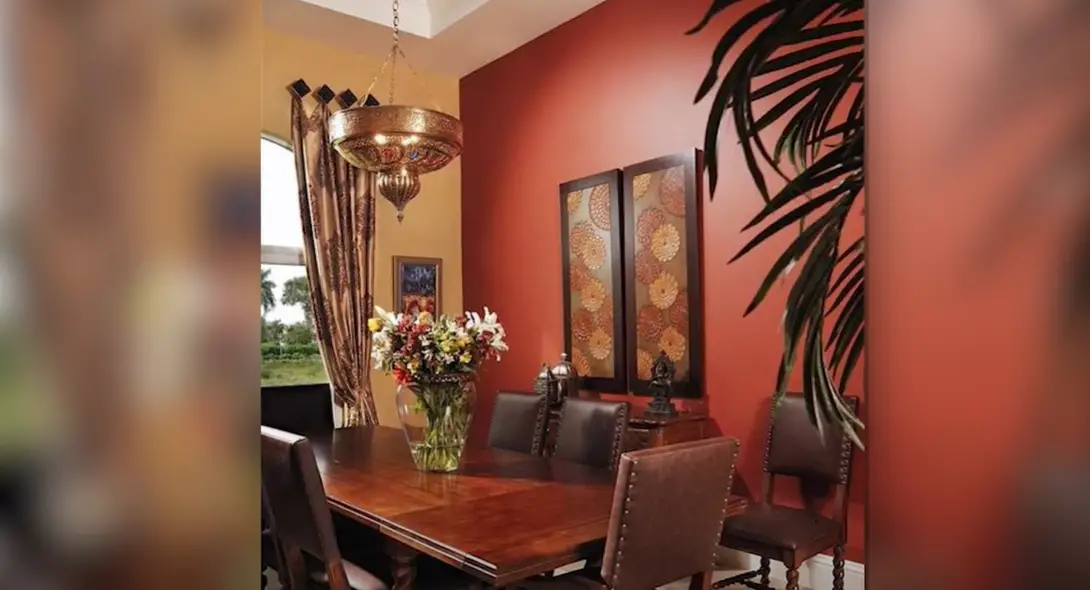 Don't Crowd the Space
When it comes to decorating your kitchen table, it's important to remember that less is more! You don't want to overcrowd the space with too many decorations or else you'll create a cluttered and disorganized look. Instead, opt for selecting a few key pieces that will enhance the existing décor in the room and make a bold statement. [1]
Kitchen Table Decor Ideas for Every Home and Occasion
A kitchen table is one of the most important items in a home. It's not only used for meals but it can also be a place to catch up on the day, have family meetings, or simply hang out with friends. Since it plays such an important role in a home, it should be well-decorated so that it reflects your home's personality. Here are some ideas to help you decorate your kitchen table for every occasion and home style.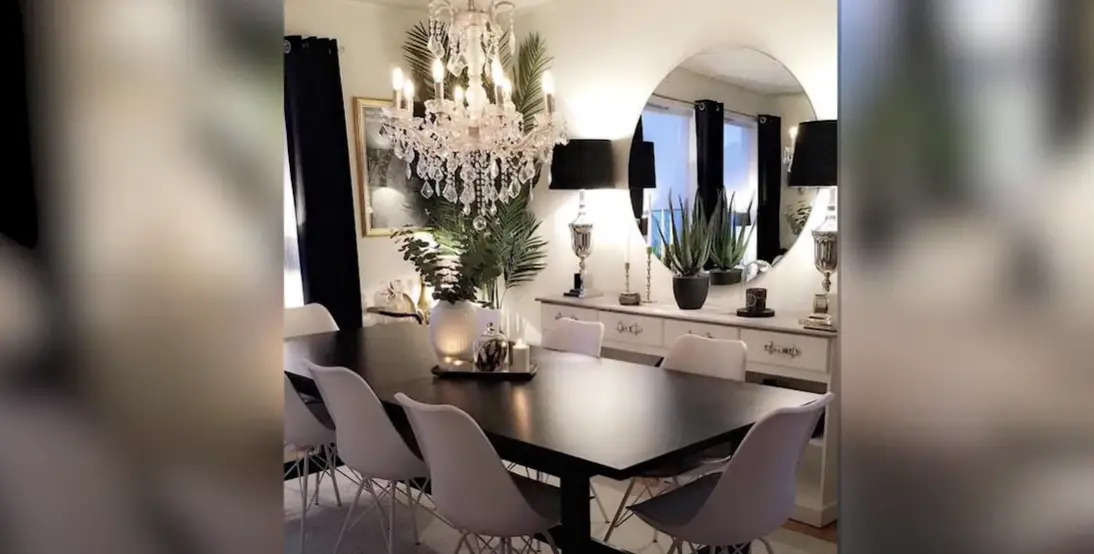 Tablecloth
A tablecloth is a great way to add warmth and texture to any kitchen table. Tablecloths can be plain or patterned, depending on the style of your home and occasion. Make sure to choose a fabric that coordinates with your existing decor, like a checkered pattern for a rustic-style kitchen or light colors for an airy, modern kitchen.
Table Runner
A table runner is a great way to add color and pattern to your kitchen table without overwhelming the space.
Choose a fabric that reflects the style of your home, such as a floral print for a more traditional look or stripes for a modern twist. Table runners can also be layered over placemats for an interesting visual effect. If you opt for a plain color, consider using decorative tassels or fringe for added texture. Whatever you choose, make sure the table runner is long enough to cover the entire length of your table and hang down each side by at least 12 inches.
Cloth Napkins
Cloth napkins can be a great addition to your kitchen table decor. Placed on each plate, they add a touch of elegance and style. You can choose from different fabrics that match the overall theme or color scheme you've chosen for your kitchen table. Cloth napkins come in many sizes and patterns to suit any style. Choose a bold pattern or color to really make an impact, or choose a subtle pattern for a more subdued style. Place the napkins in rings or holders and you have an instant decoration upgrade.
Napkin Rings
Napkin rings are a great way to spruce up your kitchen table. You can choose from classic and modern designs to match the style of the room, or mix and match different shapes and colors to create a unique look. If you're feeling creative, you can even make your own napkin rings using simple materials such as beads, wire, ribbon, or fabric. Once you have chosen your napkin rings, arrange them on the table in a neat pattern for a polished finish that will impress your guests. [2]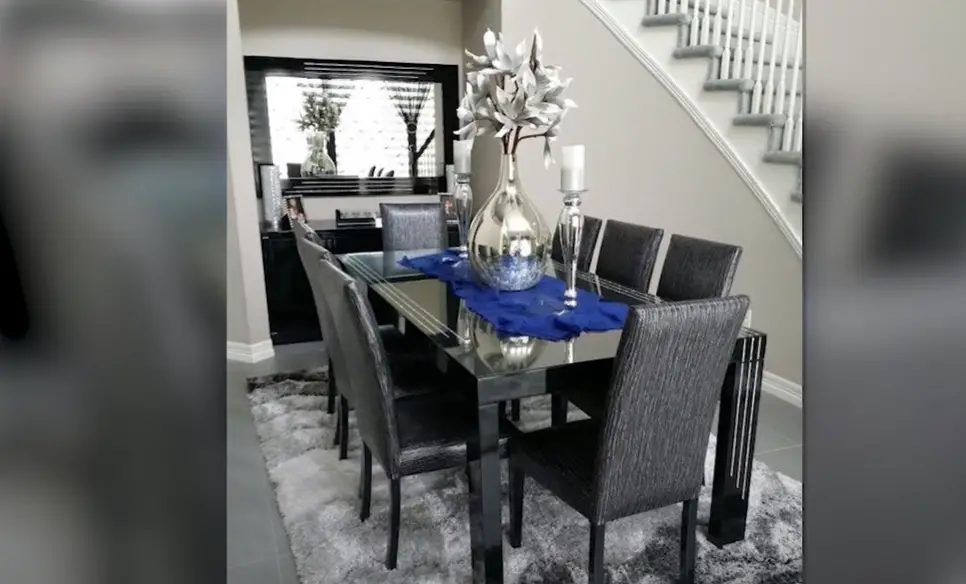 What To Think About When Decorating Your Kitchen Table
Decorating your kitchen table is an important part of creating a cozy and inviting atmosphere in your home.
When you are decorating, it's important to consider the amount of space available, the use of colors and textures, and the overall ambiance that you want to create. Here are some tips for making sure your kitchen table looks great.
Consider Your Table Shape
When it comes to decorating your kitchen table, the shape of your table can be one of the most important factors in creating a beautiful space. A round or oval-shaped dining table is great for intimate dinners and small gatherings, while rectangular tables are ideal for larger groups and family dinners.
Choose A Statement Vase
Vases are a great way to introduce decor and color into your kitchen table. A statement vase can be used as the centerpiece of your table, or placed on one side to add an accent piece. Look for a large vase with interesting features such as intricate detailing or bright colors for maximum impact. You can also use smaller vases and arrange them in a group around the main vase to create an interesting arrangement. Flowers or plants placed inside the vases will give the centerpiece a lively and vibrant look. [3]
Inject Color Into A Neutral Space
If your kitchen is mostly neutral, adding some color through the table decor can really bring the room to life.
Brightly colored candles, place mats and other decorations will draw attention to the area and give it a much-needed pop of color. You could also use silk or satin runners in bright shades such as pink, purple or yellow to give an elegant, sophisticated look to the table. To keep it from looking too busy, try pairing two colors at most and repeating them throughout the décor. Floral centerpieces with colored accents can also be incredibly eye-catching.
Use Flower Arrangement
Flower arrangements are a great way to decorate your kitchen table. They bring in natural beauty and brighten up the room. Choose an arrangement that complements your current kitchen color scheme. Place it in the center of the table or off to one side as a centerpiece. You can also mix and match different kinds of flowers for a creative, unique look. You can also add some candles for a romantic touch. For an added bit of fun, choose flowers with interesting shapes or colors that will stand out when people come over for dinner.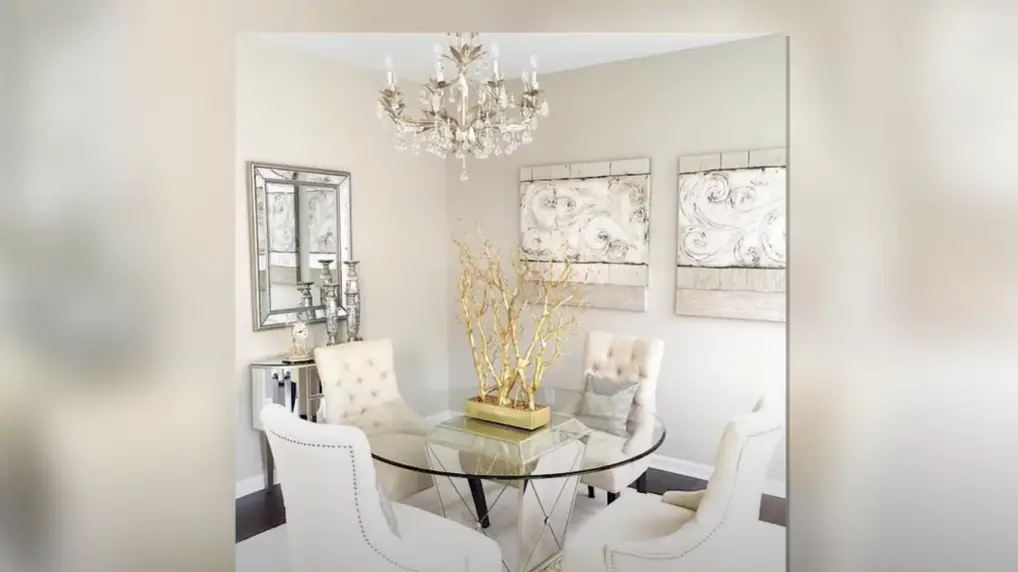 Mix It Up With Fruit And Veg
Fruits and vegetables bring life to any kitchen table. They are colorful, vibrant and a great way to add some natural elements into the room. Try adding small bowls of brightly colored fruits or place seasonal veggies in baskets on the table. If you want a more creative approach, try arranging apples and onions in an interesting pattern with herbs for decoration. Remember, the key is to keep things interesting and avoid a monotonous look. Don't forget to remove any fruits or vegetables that have gone bad – this can quickly ruin the whole effect! [4]
FAQ
How to decorate a kitchen table everyday?
Decorating your kitchen table for everyday use doesn't have to be a chore. Here are some tips on how you can decorate your kitchen table to make it look special every day:
Utilize colorful placemats, table runners, and centerpieces: Placemats, table runners, and centerpieces can add a pop of color and texture to your kitchen table. Choose items that are easy to switch out on a daily basis to give your kitchen table a fresh new look each day.
Use seasonal designs: If you want to create a unique theme or look each day, consider using seasonal decorations on your kitchen table. For example, place pumpkins, pine cones, and other autumn-inspired items on your table during the fall season.
Add a centerpiece: Consider placing a vase full of fresh flowers or an elegant bowl with seasonal fruit at the center of your kitchen table for an everyday touch of beauty. This can be changed out from time to time, depending on the season or special occasion.
Create a gallery wall: If you have an empty wall space near your kitchen table, consider creating a photo gallery to display family memories. You can use frames of different sizes and colors for a fun and unique look.
Incorporate natural elements: Using small pieces of wood, stones, or other natural elements in your decorations will give your kitchen table a cozy and inviting atmosphere.
Add greenery: Plants are an easy way to spruce up any area of your home, including the kitchen table. Choose plants that don't require too much maintenance and will add a natural touch of beauty to your setting.
How can I decorate my kitchen table when not in use?
If you have a kitchen table that is not in use, you can decorate it to make it more attractive. Here are a few ideas for how to do just that:
Place candles or flowers on the table and arrange them in an eye-catching pattern. You can even add colorful fruits or vegetables for added effect.
If you have a glass-top table, display meaningful items like photographs or artwork beneath the glass for an interesting and unique look.
Hang a colorful painting above the table or use wall decals to give it some pizzazz.
Place an interesting centerpiece on the table like a vase of fresh flowers or a decorative bowl filled with colorful stones.
Add a unique table runner or placemats to give the space some texture and interest.
If you have an old-fashioned table, add a coat of paint in a bold color to liven it up.
You can also use different fabrics for your chairs, like striped or patterned fabric, to give the table a completely different look.
If you like to entertain, hang string lights above the table for a cozy atmosphere.
What do you put in the middle of a table?
When decorating the kitchen table, there are many options for what to put in the middle. You can opt for a centerpiece that is functional such as a fruit bowl or herb garden, or something purely decorative like candles, a vase of flowers, or an ornamental sculpture. It all depends on your tastes and how much table space you have available. If the center of the table is not too big, try a set of smaller items such as a votive candle holder and some succulents or small plants to bring life to your kitchen table. For a larger space, you can use several larger items such as an eye-catching centerpiece bowl containing fresh fruit or vegetables, or simple yet elegant vases with flowers or branches. If you have an island in the kitchen, consider displaying a selection of books and magazines on the table top to create a relaxed atmosphere. Alternatively, hang some art pieces above the table for a more personalized look.
How can I make my table look beautiful?
When decorating your kitchen table, you want to create a warm and inviting atmosphere for family gatherings or entertaining. There are many ways to make your kitchen table look beautiful, from adding colorful tablecloth to displaying artwork or potted plants. If you want the table itself to be the main focus in the room, choose an eye-catching centerpiece or statement piece.
Do and don'ts in kitchen design?
When it comes to decorating your kitchen table, there are certain things you should and shouldn't do. Here is a list of the do's and don'ts when it comes to designing your kitchen table:
Do's:
Use decorations that fit in with the rest of the room's decor.
Choose decorations that are practical and functional, as well as aesthetically pleasing.
Showcase your unique style by adding your own personal touches to the table design.
Don'ts:
Don't overcrowd the table with too many decorations or accessories.
Avoid cluttering up the area around the kitchen table.
Don't select decorations that are too large or bulky for the table and room size.
How do I beautify my kitchen top?
When decorating the kitchen top, it is important to consider its purpose and the atmosphere you want to create in your room. The items you select for your kitchen top, such as centerpieces, coasters, salt and pepper shakers, and other decorative pieces, should reflect this. One great way to make the kitchen top more aesthetically pleasing is with flowers or plants. Whether you arrange them yourself in a vase or purchase a prepackaged bouquet, the natural beauty of flowers will bring color and life to your kitchen top.
How can I decorate my table cheaply?
One of the best ways to decorate a kitchen table on a budget is to use items you already have around the house. Consider using any existing tableware, such as plates and silverware, to create a centerpiece. Place mason jars around the edges of the table with small stones or flowers to create a beautiful and inexpensive look. You could also hang pictures or artwork on the wall behind the table for an added decorative element.
What are the 3 styles of table set up?
When it comes to table setting, there are three main styles to choose from: formal, casual and semi-formal. Formal table setting is the most elaborate and includes multiple plates, glasses, utensils and napkins. Casual table settings are more relaxed and often only include one plate, glasses and utensils per person. Semi-formal table settings are somewhere in between the two with more items than casual settings but fewer than formal settings.
How do you decorate a table nicely?
Here are some tips for making a kitchen table look beautiful:
Incorporate some fresh flowers or plants.
Choose a table runner or placemats to make the table look more inviting.
Add candles for a soft glow.
Place a bowl of fruit or vegetables in the center of the table.
Use placards, name cards or menus to mark each place setting.
Decorate the table with some interesting pieces.
Hang a painting or photograph above the table.
Useful Video: 55+ Best Dining Room Table Decor Ideas
Conclusion
In conclusion, decorating a kitchen table is an easy and quick way to bring life into any kitchen. By adding elements such as flowers, placemats, and table runners, you can easily add some color and style to your kitchen table. By choosing a centerpiece such as a vase or a bowl, you can create a focal point for your kitchen table. Finally, don't forget to add a few decorative accents such as candles, small figurines, and photo frames to give your kitchen table a personalized feel. With these tips, you'll be sure to have a beautiful and inviting kitchen table in no time!
---
References
https://www.mydomaine.com/kitchen-table-ideas-5184588
https://www.parachutehome.com/blog/stylish-kitchen-table-decor-ideas
https://homedecorbliss.com/how-to-decorate-a-kitchen-table/
https://www.homesandgardens.com/ideas/dining-table-decor-ideas