If you are a restaurateur, then you know that having your kitchen can be expensive and impractical. Not only do you need the space to cook food, but you also need the staff to run it. This is where a commissary kitchen comes in handy. A commissary kitchen is a commercial kitchen that is used by multiple restaurants. It is often located in a central location, which makes it convenient for chefs who don't have their own kitchen space. This article will discuss the benefits of using a commissary kitchen and why every restaurateur should consider using one!
What does a commissary kitchen mean?
A commissary kitchen is a commercial kitchen space that can be rented by businesses and entrepreneurs who need a place to prepare food. This type of facility typically has all the necessary equipment and supplies needed to store, prep, cook, package, and distribute food. A commissary kitchen offers entrepreneurs the opportunity to start a business without having to invest in costly equipment or facilities of their own.
Finally, using a commissary kitchen also allows entrepreneurs to take advantage of the expertise and advice of a professional kitchen staff, which can help them save time, money, and energy. With the help of experienced chefs and other professionals, entrepreneurs can ensure that their operations are more streamlined and efficient [1].
Are There Different Types of Commissary Kitchens?
Shared Commissary Kitchens
A shared commissary kitchen is a commercial kitchen that can be rented out by multiple food businesses. It's a great solution for entrepreneurs just getting started in the world of the food business, as it provides access to the equipment and infrastructure needed to get up and running quickly. While there are some drawbacks (such as having to share the space with other businesses, which can lead to scheduling conflicts), this is an affordable way to take the first steps toward starting a business.
Dedicated Commissary Kitchens
These types of commissary kitchens are exclusive to one food business and provide more control over how the space is used. The downside is they're usually more expensive than shared commissary kitchens, but they do offer advantages such as having exclusive access to all of the equipment and being able to adjust the layout of the kitchen to best suit your needs.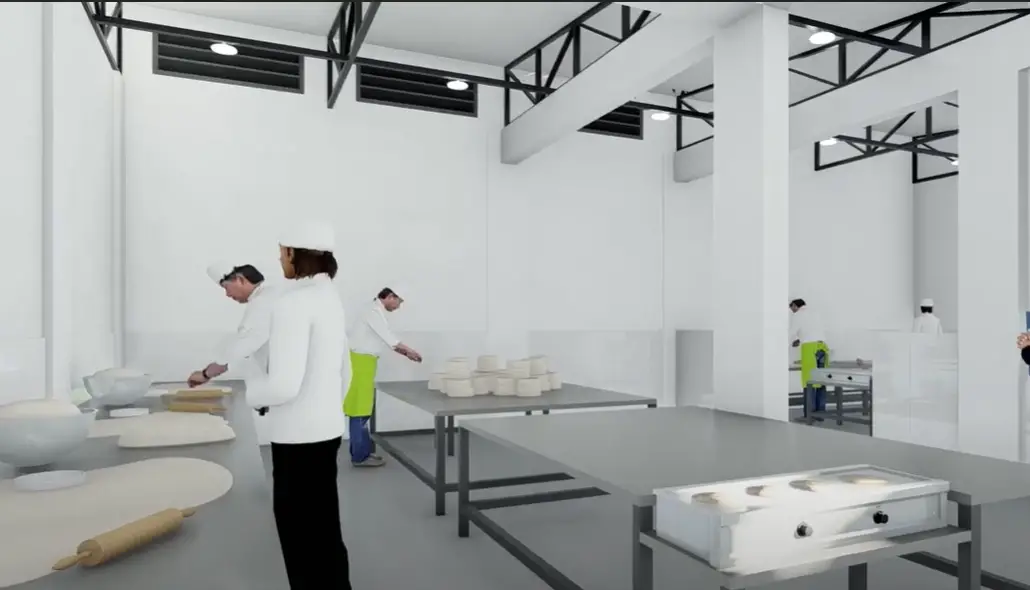 Private Commissary Kitchens
Private commissary kitchens are a great option for large food businesses that need their separate kitchen. This type of kitchen typically includes all the features and equipment needed to produce large quantities of food. The downside is they're usually pricey and require significant upfront costs to set up and maintain. Overall, commissary kitchens provide an invaluable solution to entrepreneurs looking to enter the world of the food business. They offer access to commercial-grade equipment, infrastructure, space, and more that would otherwise not be available.
Restaurant Kitchens
Restaurant kitchens are typically large, commercial-grade kitchens that produce food for an onsite restaurant. They often include all the equipment and features needed to create a variety of dishes in bulk. These types of kitchens are also used by catering companies or other businesses that need to produce meals for large groups of people. Restaurants may opt for one type of kitchen over another, depending on their size, budget, and needs.
Other Kitchens
Other types of kitchens also exist and are used in a variety of industries. For example, bakeries may use their specialized kitchen for making cakes, pastries, and other baked goods. Food trucks often have their custom kitchens designed to fit in the truck's limited space. Additionally, many mobile commissary kitchens can be transported from one event to another.
Key Factors to Consider When Choosing a Commissary Kitchen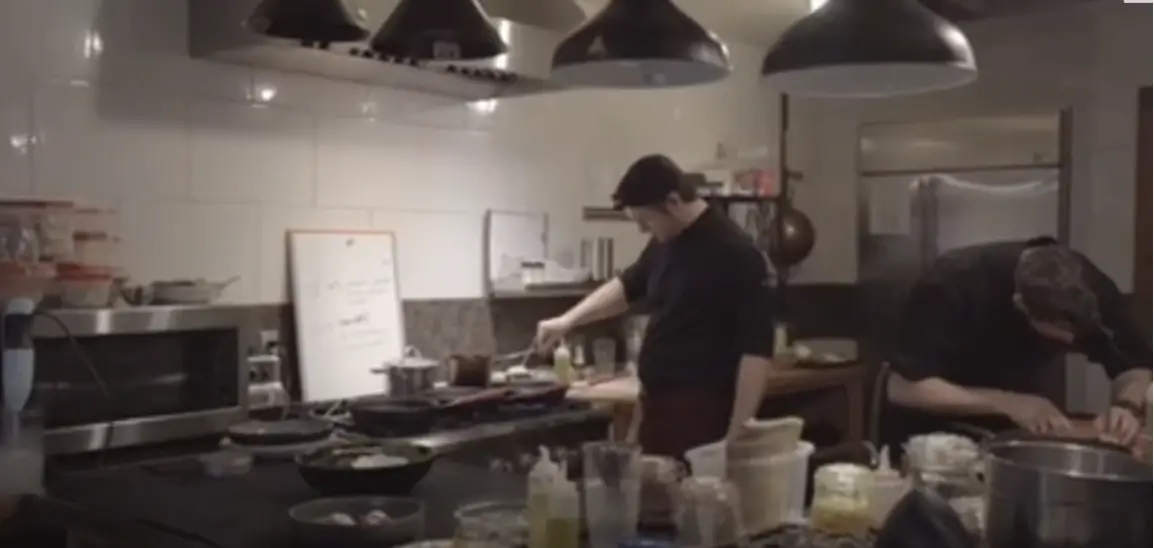 Storage
The ability to store inventory and supplies is a must when selecting the right commissary kitchen. If you're running food operations, large or small, no doubt you depend on having all of your ingredients available at any time. Depending on the size of your operation, it could mean needing walk-in coolers as well as shelves and other storage options for dry goods. For example, if you're a caterer, you will likely need separate areas to store dishes and linens in addition to food. But if you're just getting into the food business and could use a smaller-scale operation, you can look for commissary kitchens that offer shared storage space to help keep costs down.
Location
Where your commissary kitchen is located will determine how easily you can get to it and service your customers. If you're setting up a catering business, it might be best to select a location near the venues where you plan on hosting events to save time when transporting food. On the other hand, if you are providing food delivery services, finding an area with easy access points and plenty of parking so employees can quickly load up their vehicles may be more important than being close to venues.
Size
The size of the commissary kitchen will be determined by the size of your operation and what you plan to do with it. If you're a small food truck business, for example, you might only need a small space. But if you're setting up an industrial-scale catering business that requires different areas for prepping and storing items like dishes, linens, and foods requiring refrigeration, then you'll want something much bigger.
Licenses
Checking to make sure a commissary kitchen is up-to-date on all necessary food safety and operational licenses is vital before signing any agreement. Make sure you check with the local health department to see if the space has been inspected and approved, as this can save you from costly fines down the line.
Availability of supplies
From utensils to ingredients, having the right supplies on hand is key when running a food business. The best commissary kitchens will offer easy access to not just basic kitchen needs but also specialty items that can help make your operation stand out. The commissary kitchens usually contain all the necessary equipment like stoves, ovens, refrigerators, and so on.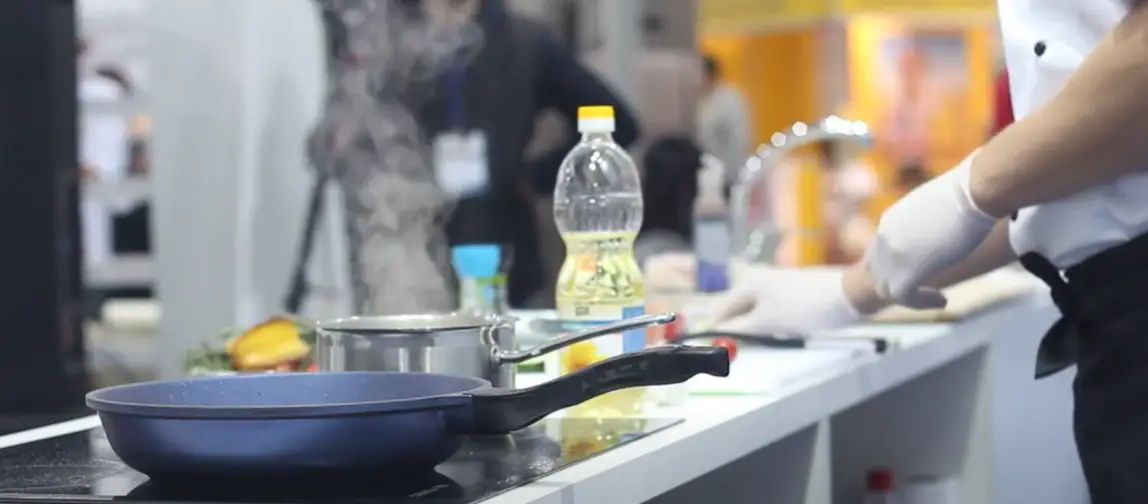 Working alongside other food truck businesses
If you're a food truck business, it often helps to look for commissary kitchens in shared spaces with other businesses. This can help create a network of support and resources that all of the individual companies can use to their advantage. Plus, having other people around working on different kinds of products can give fresh perspectives and ideas when it comes to menu development or marketing tips.
Direct access to experienced food-service experts
Last but not least, consider the added benefit of having experienced food-service experts available for help and advice when you need it. Having people who know the ins and outs of running a successful operation can be invaluable when navigating through tough decisions. From setting up accounts with distributors to planning out marketing strategies, these professionals can provide valuable insight and support that can help you take your business to the next level [2].
What Are the Benefits of a Commissary Kitchen?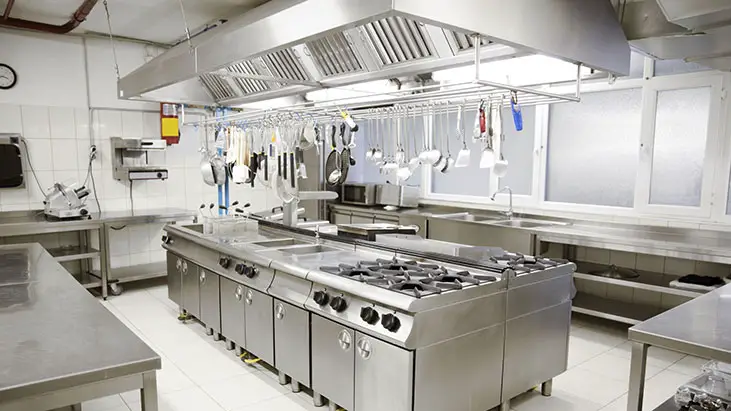 Convenience
A commissary kitchen allows food entrepreneurs to prepare their meals away from home, without having to invest in costly equipment and setup. Because a commissary kitchen is already equipped with all the necessary appliances, utensils, and tools, it provides the convenience of being able to cook without having to lease or purchase new equipment.
More Place For Equipment
Commercial kitchens often have limited space for equipment and preparation. A commissary kitchen provides an additional workspace, allowing food entrepreneurs to expand their business operations without having to worry about acquiring more commercial kitchen space.
It Works Out To Be Cheaper
Commissary kitchens provide a cost-effective alternative to leasing a full commercial kitchen. As the name implies, a commissary kitchen is used by multiple chefs and food entrepreneurs, which significantly reduces rental costs when compared with renting an entire kitchen.
More Flexibility in Hours of Operation
Unlike traditional restaurants or catering companies that are bound by specific hours of operation due to local ordinances or lease agreements, commissary kitchens can be open at any time of day or night. This makes them ideal for businesses that need to prepare meals ahead of time or for those that need to stay open for late night business.
It Is Safe, Hygienic, And Legal
To ensure the health and safety of its customers, a commissary kitchen must meet certain legal requirements. This includes having adequate ventilation, proper sanitation, and other health codes that are in place to protect food processors and their clients. By using a commissary kitchen, businesses can be assured that they are meeting all local regulations and laws [3].
How Do Commissary Kitchens Improve Business?
A commissary kitchen is a commercial-grade, shared kitchen space that provides food entrepreneurs with access to all the equipment necessary for preparing meals and other food items. By having a central location for meal preparation and storage, commissary kitchens allow entrepreneurs to save time and money on their operations while also taking advantage of economies of scale.
Moreover, using a commissary kitchen can help businesses focus on their core business activities rather than worrying about the equipment and space needed to prepare food items. This allows them to spend more time developing recipes, experimenting with new ingredients, and marketing their products. Additionally, by having access to a larger kitchen facility, businesses can take advantage of bulk purchasing discounts and other cost-saving measures that are often not available to smaller establishments.
Overall, commissary kitchens provide entrepreneurs with an affordable option for running their business operations while also providing convenience, safety, and efficiency improvements. By taking advantage of these features, businesses have the potential to increase their success rate while minimizing risk and overhead costs associated with operating in their own kitchen space.
How Do You Get the Most Out of Commissary Kitchens?
A commissary kitchen is a shared commercial kitchen space that allows food businesses to store and prepare food without the need for their in-house cooking facility. The main benefit of using a commissary kitchen is having access to all the necessary equipment and ingredients, as well as what's required to abide by health regulations. Furthermore, operating out of an existing restaurant or hospitality business can help save time and money. If you're thinking about setting up shop in a commissary kitchen, here are some key tips on how to make the most out of this setup:
Do your research – Make sure that the space is set up according to health regulations and fits your production needs.
Set clear boundaries – Have a contract in place to clearly define the terms and conditions of operating in the shared kitchen.
Utilize the existing equipment – Compare what's already available in the space with what you need, to determine which items have to be brought from elsewhere.
Get creative with storage – Since it's a shared kitchen, make use of every nook and cranny for storing ingredients and tools that you'll need on-site.
Keep your products separate – Clearly label all containers, jars, pans, and any other items used for preparing food or ingredients so they won't be confused with those belonging to other businesses in the commissary kitchen.
By following these tips, you'll get the most out of your commissary kitchen experience. Not only will you have peace of mind knowing your food is being prepared safely, but you'll also reduce costs by not having to rent or maintain your own commercial kitchen space. Plus, with access to high-end equipment and ingredients in the same space, you'll be able to produce more food in less time. With all the benefits that come with using a commissary kitchen, it's no wonder why so many businesses are taking advantage of this opportunity for growth and success.
Commissary kitchens versus ghost kitchens
Some people compare commissary kitchens to ghost kitchens, but the two are quite different. A commissary kitchen is a commercial kitchen space that's leased out to food businesses. The business can store and prepare their ingredients, cook or package their products, and even deliver them from this commissary location. This type of kitchen allows businesses to offer restaurant-style delivery without needing a physical storefront.
In contrast, a ghost kitchen does not have the luxury of having multiple tenants in one spot. The sole purpose of a ghost kitchen is for one business to produce food exclusively for delivery purposes only. Ghost kitchens are typically located in warehouses and lack any seating options or retail displays like you would find with an actual restaurant [4].
Comparison of Indicators for Commissary Kitchens
Commissary kitchens play a crucial role in the food service industry, providing a central location for food preparation and production. This table compares various indicators related to commissary kitchens, highlighting key aspects such as size, capacity, and cost. The data presented in this table aims to provide a comprehensive understanding of the characteristics and considerations associated with commissary kitchens.
| Indicator | Description | Range |
| --- | --- | --- |
| Size | The physical dimensions of the commissary kitchen | 500 – 10,000 sq ft |
| Capacity | The maximum number of meals or food products that can be produced per day | 1,000 – 50,000 meals |
| Equipment | The variety and quality of kitchen equipment available | Basic to state-of-the-art |
| Storage Space | The amount of refrigeration and dry storage space available | 500 – 10,000 sq ft |
| Staffing | The number of employees required for daily operations | 5 – 50 staff members |
| Operating Hours | The hours during which the commissary kitchen operates | 12 – 24 hours per day |
| Cost | The average monthly cost of renting or leasing a commissary kitchen | $5,000 – $20,000 |
This table compares several indicators related to commissary kitchens, providing valuable insights into their characteristics. The "Size" indicator highlights the range of physical dimensions that commissary kitchens can occupy, varying from 500 to 10,000 square feet. "Capacity" refers to the maximum number of meals or food products that can be produced per day, ranging from 1,000 to 50,000 meals.
The "Equipment" indicator considers the variety and quality of kitchen equipment available in commissary kitchens, ranging from basic to state-of-the-art. "Storage Space" focuses on the amount of refrigeration and dry storage space available, providing a range of 500 to 10,000 square feet.
The "Staffing" indicator denotes the number of employees required for daily operations, ranging from 5 to 50 staff members. "Operating Hours" highlights the duration during which commissary kitchens operate, varying from 12 to 24 hours per day.
Lastly, the "Cost" indicator provides an average monthly cost for renting or leasing a commissary kitchen, ranging from $5,000 to $20,000. These indicators collectively offer valuable information for individuals or businesses interested in understanding the key aspects and considerations of commissary kitchens.
FAQ
What is a commercial kitchen?
A commercial kitchen, also known as a commissary kitchen, is a specially designed space that restaurants and other food-service businesses use to prepare food. It usually includes large appliances, cooking equipment, storage areas, sinks, and often specialized ventilation systems. The layout of the space is tailored to individual needs and can range from a basic kitchen setup to an elaborate facility with multiple kitchens.
Why do you need a commissary kitchen?
Commissary kitchens are necessary for many reasons including:
Food safety: A designated area or room where food preparation takes place ensures it meets local health department regulations, which means fewer chances of contamination or cross-contamination.
Efficient workflow: Having one centralized kitchen allows for more efficient workflow as all ingredients, equipment, and supplies can stay in one place. This also helps minimize waste.
Cost savings: Commissary kitchens allow businesses to rent out space or equipment on an hourly or daily basis rather than investing in their kitchen equipment, which can be expensive.
Quality assurance: Having a designated area focused solely on food preparation ensures that all dishes are prepared consistently according to the restaurant's standards.
What are examples of commissaries?
Commissary kitchens come in a variety of sizes and configurations, ranging from industrial-sized commercial kitchens to smaller restaurants and catering businesses. Examples include:
Industrial kitchen spaces with multiple ovens, grills, stoves, refrigerators and freezers, cutting boards, storage areas, sinks, dishwashers etc.
Restaurant kitchens that are typically larger with additional equipment such as char broilers and fryers.
Catering companies or mobile food trucks that require a kitchen on wheels so they can operate at different locations.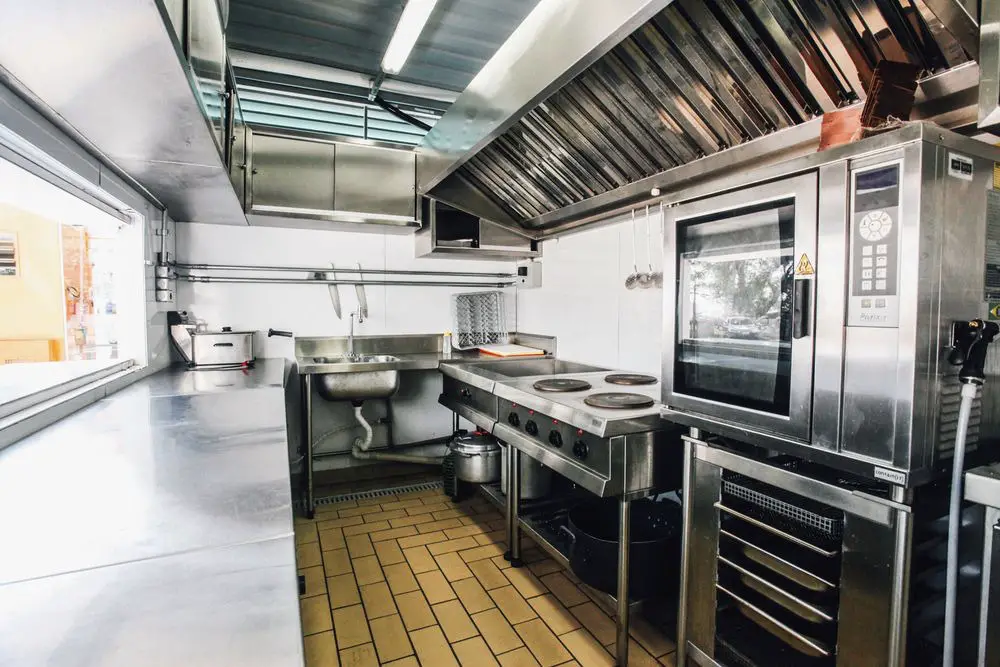 No matter the size or type of commissary kitchen you need for your business, having access to this dedicated space will help ensure safety regulations are met and quality dishes are consistently prepared.
What does sharing the kitchen mean?
Commissary kitchen sharing is a concept where multiple food businesses, such as restaurants and catering companies, rent out space in the same commercial kitchen. This allows them to save on overhead costs while still having access to the necessary equipment and tools they need to prepare food. It can also help build community among small business owners and increase collaboration between them.
Sharing a commissary kitchen is becoming increasingly popular and can be a great option for those who are just starting or don't have the budget or resources to invest in their own space. However, it's important to do your research and make sure you find a reliable partner that meets all of your needs before signing any agreements.
What are the 4 golden rules in the kitchen?
Four basic rules should be followed in any kitchen, regardless of its size or type:
Clean as you go – Practice proper hygiene by washing your hands and surfaces frequently to avoid cross-contamination.
Store food correctly – Label and date all ingredients when they are brought into the commissary kitchen and store them appropriately at the correct temperature so they don't spoil.
Wear gloves when handling food – To prevent any potential contamination, wear gloves when handling food items such as raw meat, fish, or poultry.
Follow health guidelines – Make sure you follow all local health guidelines for preparing and storing food items safely to ensure public health is protected.
What is a commissary kitchen and how does it work?
A commissary kitchen is a shared commercial kitchen space that is specifically designed for food preparation and production. It serves as a central location where multiple food businesses can rent space and access necessary equipment to prepare their products. Commissary kitchens typically offer facilities such as cooking stations, storage areas, refrigeration, and cleaning stations, providing a cost-effective solution for food entrepreneurs who don't have their own dedicated kitchen space.
What are the benefits of using a commissary kitchen?
Using a commissary kitchen offers several advantages for food businesses. Firstly, it eliminates the need for significant upfront investment in building or leasing a dedicated kitchen space. Secondly, commissary kitchens often provide access to high-quality, specialized equipment that may be too expensive for individual businesses to acquire. Additionally, sharing a kitchen space can foster collaboration and networking opportunities among food entrepreneurs. Finally, commissary kitchens are subject to health and safety regulations, ensuring that food businesses can operate in a compliant and hygienic environment.
Can any type of food business use a commissary kitchen?
Yes, commissary kitchens can accommodate a wide range of food businesses. Whether you are a caterer, food truck operator, baker, meal prep service, or any other type of food entrepreneur, you can benefit from using a commissary kitchen. The shared nature of these kitchens allows for flexibility and can cater to different needs and production scales. Some commissary kitchens may have specific requirements or restrictions, so it's important to research and find a facility that aligns with your business's needs.
What are the costs associated with using a commissary kitchen?
The costs of using a commissary kitchen can vary depending on several factors. Typically, food businesses pay for the time and space they occupy within the kitchen. This could be based on an hourly, daily, or monthly rental rate. Additionally, there may be additional charges for using certain equipment or storage space. It's important to consider these costs alongside your production needs and budget to determine the affordability and feasibility of using a commissary kitchen for your business.
What permits and licenses are required to use a commissary kitchen?
The permits and licenses required to use a commissary kitchen can vary depending on your location and the type of food business you operate. Generally, you will need to obtain the necessary permits and licenses for food handling, preparation, and storage. This may include a food handler's permit, a business license, and adherence to local health and safety regulations. It's crucial to consult with your local health department or regulatory agency to ensure compliance with all applicable requirements.
Are there any limitations or challenges associated with using a commissary kitchen?
While commissary kitchens offer many benefits, there can be limitations and challenges to consider. One limitation is the shared nature of the space, which means you may need to schedule your kitchen time in advance and work around other businesses' schedules. Additionally, depending on the popularity and demand for the commissary kitchen, availability may be limited. It's important to plan ahead and secure your preferred kitchen hours. Finally, sharing a space with other businesses means you will be working in a communal environment, which requires good communication and organization to ensure everyone's needs are met and operations run smoothly.
Can I sell my products directly from a commissary kitchen?
In most cases, you cannot sell your products directly from a commissary kitchen. Commissary kitchens are typically designed for food preparation and production rather than customer-facing operations. However, you can use the commissary kitchen as a base to prepare your products and then distribute or sell them elsewhere, such as through online platforms, delivery services, food trucks, or local retail establishments. It's important to understand the specific regulations and restrictions in your area regarding food sales and distribution.
Useful Video: What is a commissary kitchen?
Conclusion
Commissary Kitchens are an ideal solution for any business that needs a safe, professional space for food preparation. Not only do they provide the necessary tools and equipment to produce great-tasting meals quickly and efficiently, but they also offer many additional benefits such as reducing overhead costs and allowing businesses to expand into new areas of operation. Furthermore, commissary kitchens are much more convenient than traditional commercial kitchen spaces as they are available outside of normal working hours, meaning you can access them whenever you need them.
---
References
https://cloudkitchens.com/blog/what-is-a-commissary-kitchen
https://www.gocheetah.com/blog/commissary-kitchens-food-truck/
https://www.thefoodcorridor.com/2019/09/26/pros-cons-starting-commisary-kitchen/
https://www.gocheetah.com/blog/types-of-ghost-kitchens-best-for-you/