Do you have a vision for the perfect kitchen? Are you ready to start your kitchen remodel, but don't know how long it will take? Kitchen remodeling is one of the most popular home improvement projects. It can be a great way to add value and function to your home. But before you begin, it's important to understand how long it may take so that you can plan accordingly. This article will explain the factors that influence how long a kitchen remodel takes as well as provide an estimated timeline for completing each step of the process. With this information in hand, you can make sure all goes smoothly during your renovation project!
Timeline For How Long A New Kitchen Takes To Install
The timeline for how long it takes to install a new kitchen depends on the size and scope of the project.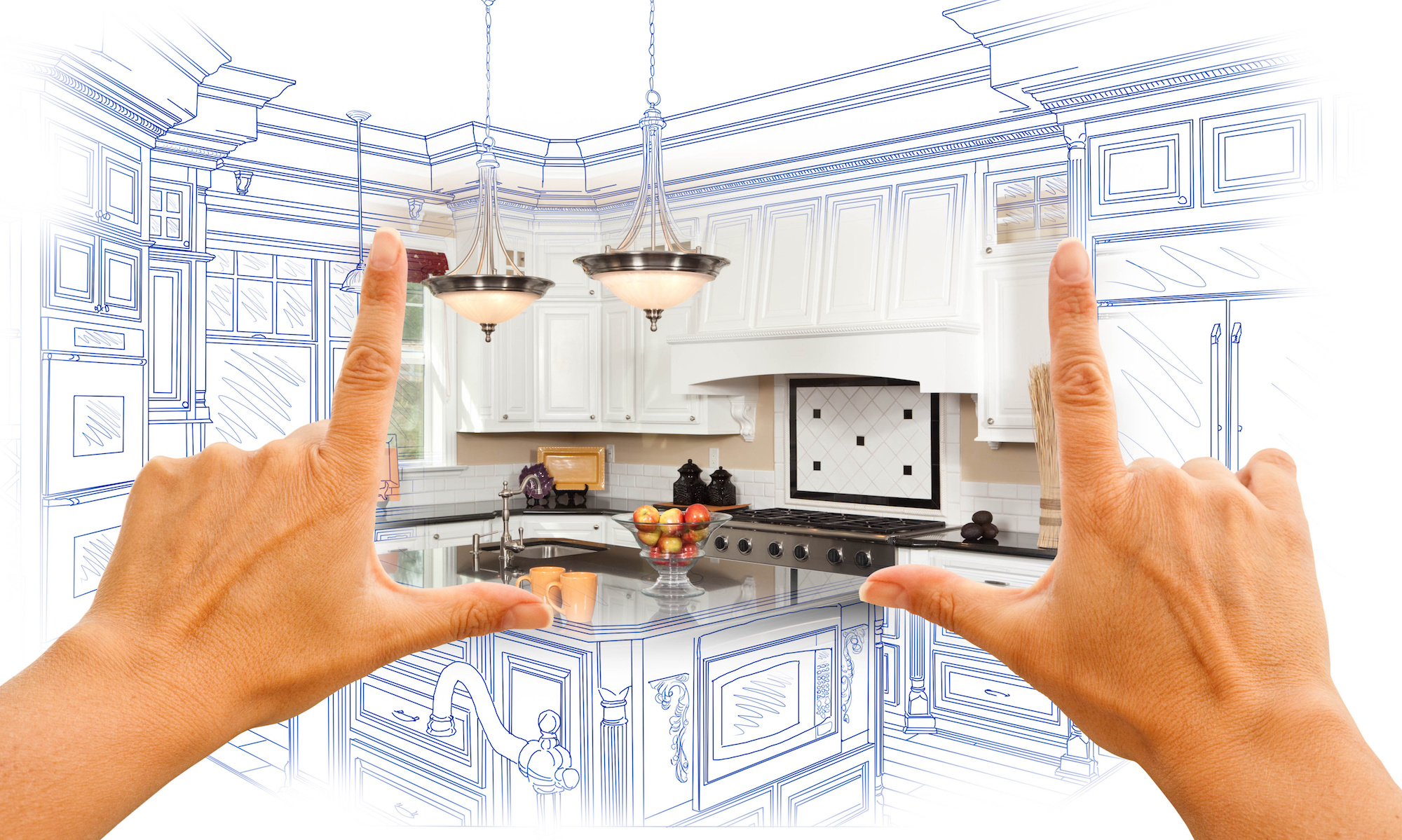 Pre-Construction Phase
The first step in any kitchen remodel is to begin the pre-construction phase. This includes planning, designing, and scheduling your kitchen remodeling project. This can typically take anywhere from 2-6 weeks depending on the size of the project. During this time you will meet with a contractor who can help advise on what materials or products should be used for the remodel and how best to tackle the project. You'll also want to decide on a budget and timeline so you can start the project off on the right foot.
Construction Phase
The construction phase can vary widely depending on the size and scope of your kitchen remodel. It could take anywhere from several days to several months, with most jobs taking between two and four weeks. During this time, you may need to relocate temporarily while larger renovation projects are completed. As a guide, here are some estimates for the amount of time each type of kitchen remodeling project may take:
Cabinet replacement: 1-5 days
Countertop installation: 2-4 days
Flooring installation: 3-7 days
Electrical/plumbing work: 4-6 days
Additionally, any additional work such as wall demolition or drywall installation can add a few more days to your overall project timeline. Finally, it's important to factor in time for cleanup once all the construction is complete. Cleanup can take anywhere from one day to several weeks depending on the size of your renovation and the level of detail you require.
Post-Construction Phase
After construction is officially completed, a few final touches are required. These tasks typically take 1-3 weeks and include:
Cleaning up the jobsite and ensuring all debris has been cleared.
Finalizing fixtures such as cabinet pulls, countertops, etc.
Testing out appliances to ensure they are working correctly.
Scheduling any necessary touch-ups and repairs. [1]
Once these steps have been completed, the kitchen remodel is officially finished!
Keep in mind that this timeline can vary significantly depending on the size and complexity of your project.
Make sure to review all contracts carefully before signing so that you know what to expect from your contractor. Overall, a kitchen remodel usually takes between 6-12 weeks from start to finish. But with the right planning, budgeting, and proper contractor selection you can get your dream kitchen in no time!
Why Do Kitchen Remodels Take So Long?
Kitchen remodels are one of the most extensive and expensive home renovation projects, so it's no surprise that they take a long time. The amount of time required for a kitchen remodel depends on several factors, including the size and complexity of the project, the availability of materials, and local building regulations.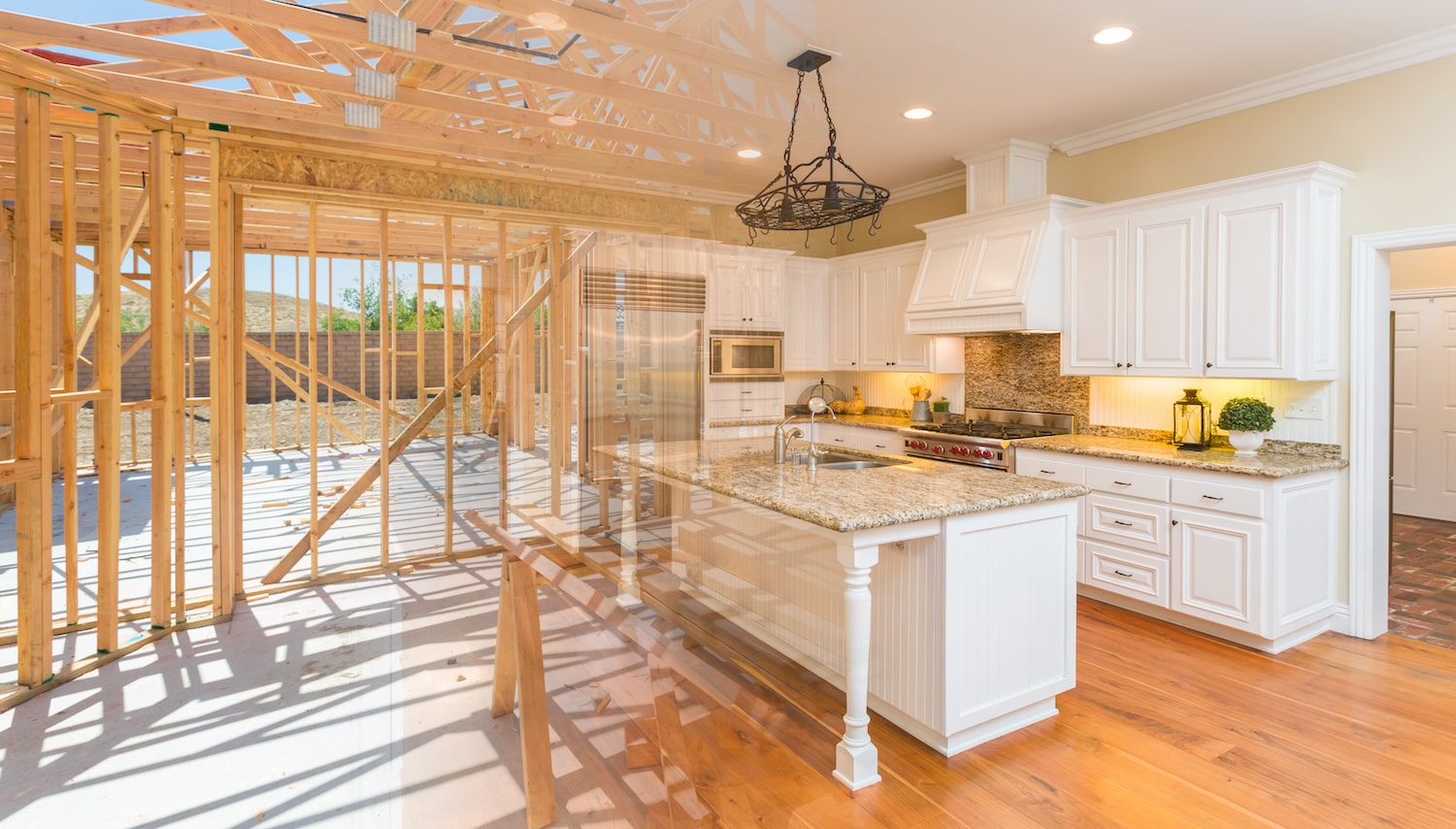 One reason why kitchen remodel projects take so long is that there are a number of steps and processes involved. This can include demolition, plumbing and electrical work, cabinet installation, countertop installation, painting, flooring installation and appliance installation. Each of these stages requires time and expertise to complete.
In addition to the physical labor required, kitchen remodels need to be carefully planned and coordinated. Working with multiple tradespeople can add days, if not weeks, to a project timeline. It is important to choose experienced professionals who are able to work together efficiently and effectively in order to get the job done in a timely manner.
Finally, local building regulations often add time requirements for inspections and delays in material delivery. For example, some localities require a building permit for a kitchen remodel, which can add several weeks to the project timeline. It is important to be aware of local regulations and plan accordingly in order to avoid any unnecessary delays.
Kitchen remodels take a long time due to the complexity of the project, coordination of multiple tradespeople and local building regulations. With careful planning and choosing experienced professionals, you can ensure that your kitchen remodel stays on track. [2]
Factors That Could Greatly Affect Your Project's Timeline
When it comes to a kitchen remodel, the timeline of completion can vary greatly depending on several factors.
The Scope And Type Of Work To Be Done
The timeline for your kitchen remodel largely depends on the scope of work and type of materials used. If, for example, the remodel involves changing out existing appliances, counters and cabinets with new ones or re-facing them, then the job may be done in a matter of days or weeks. But if construction is required – such as the addition of a kitchen island, the removal or relocation of walls, installation of new electric systems, or the addition of plumbing fixtures – then the timeline could stretch out to months.
The Choice Of Kitchen Design You Choose
The choice of kitchen design you choose has a major impact on how long the remodeling process takes. A simple, straightforward design that sticks to the existing layout can take as little as two weeks for completion. On the other hand, more complex designs may require additional time to complete due to extra structural and electrical work required. If you decide to build a completely new kitchen, the process can take up to six months or more. All of these factors must be taken into consideration when calculating an estimated timeline for your kitchen remodel.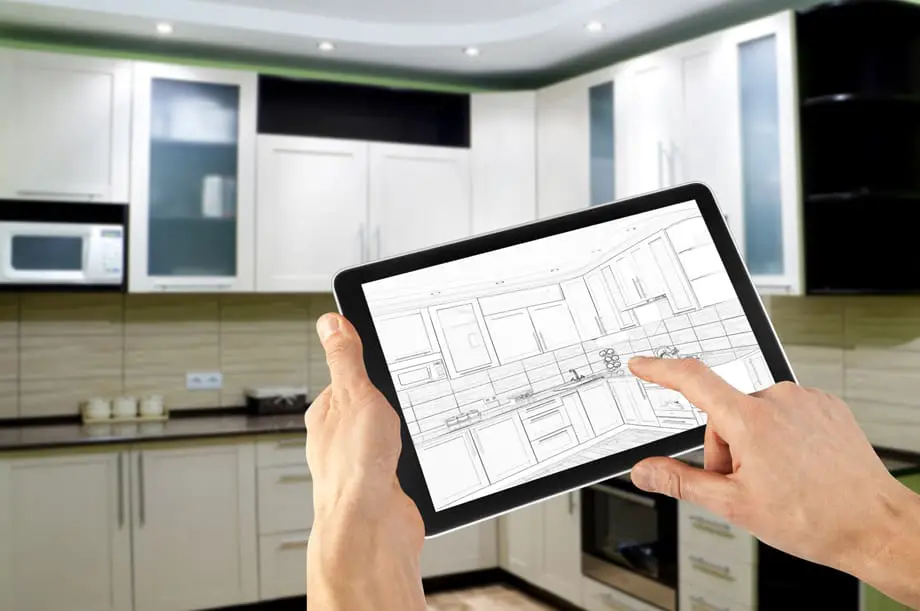 The Size Of Your Kitchen's Space
It goes without saying that the size of your kitchen's space is a major factor in determining how long it will take to complete your kitchen remodel. A larger and more complicated project may require additional labor, materials, and time. On average, smaller kitchens can be remodeled in less than one month while a large kitchen may take up to six months. In some cases, a large kitchen remodel might even take up to one year if it is particularly complicated or requires significant structural changes.
Depending on the scope of your project, you should plan for your kitchen remodel to take anywhere from one month to six months. When planning your kitchen remodel, it is important to consider the size of your kitchen space and how much work you plan to do. This will help you get an idea of how long it might take and what materials and labor are necessary for the project. It's always a good idea to consult with professionals who can assess your kitchen needs and provide an accurate estimate. Doing so will help you plan and budget appropriately while avoiding any costly surprises along the way. With proper planning, your kitchen remodel should go smoothly and within the estimated timeline. [3]
Materials You Intent To Use For Your Renovation Project
The materials you choose to use for your kitchen remodel can affect the overall length of the project. If you are using high-end, custom materials, you may find that it takes longer than if you have chosen more standard options.
Additionally, if there is any kind of customization needed for your cabinets or countertops, this could also add to the length of the project. Be sure to check with your contractor about which materials will be best for your needs and timeline before you begin. Additionally, it's important to factor in shipping and delivery times when looking at how long a kitchen remodel can take. Some materials may take longer to arrive than others, so it's always good to plan in advance.
Finally, if you are working with a tight budget, opting for more economical materials could help you save money without significantly extending the duration of your project. Overall, the length of your kitchen remodel largely depends on a variety of factors including your budget, materials used, and any customization required. Taking these things into account can help you plan for how long it will take to complete your renovation project.
The Current Condition Of Your Kitchen
The amount of time it will take to complete a kitchen remodel project depends heavily on the current condition of your kitchen. If you are starting from scratch and replacing all aspects of the room, then the task could easily require several months of work. On the other hand, if you are simply replacing appliances or giving the space a fresh coat of paint, then you could finish the job in as little as a few days. It is important to assess the current state of your kitchen before beginning any project so that you can plan accordingly and set realistic expectations for the time it will take to complete the remodel. In addition to the time it will take to complete the project, you must also consider the cost of materials.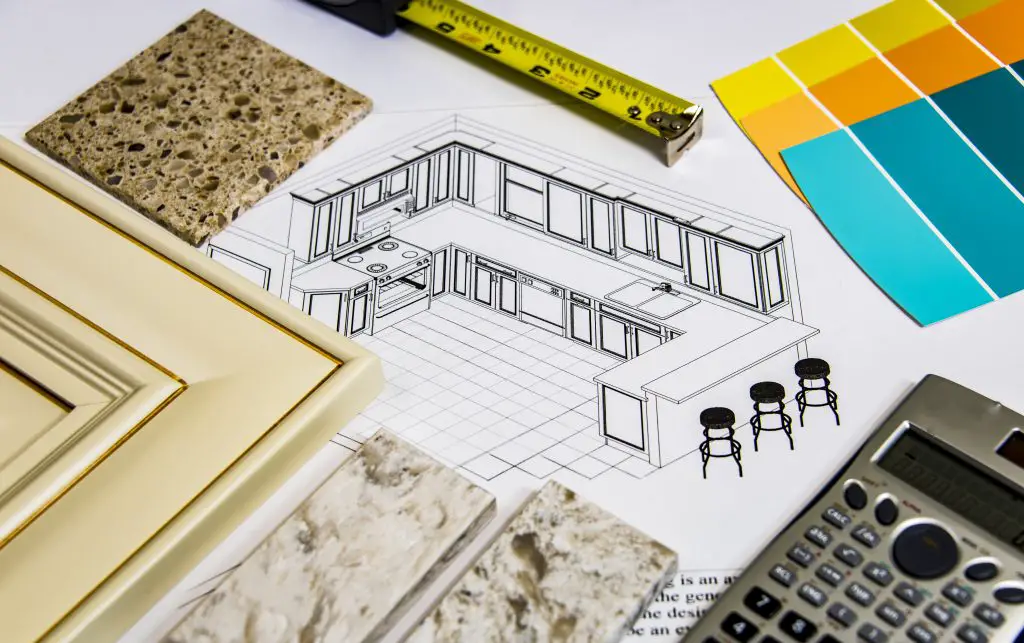 Estimating the Duration of a Kitchen Remodel: Factors and Timelines
Understanding how long a kitchen remodel takes involves considering various factors. Here's a comparison of key elements and estimated timelines for a kitchen remodel.
| Factor | Explanation | Timeline (Typical Range) | Key Considerations |
| --- | --- | --- | --- |
| Project Planning | The time spent on designing the remodel, obtaining permits, and selecting materials and contractors. | 2-6 months | Careful planning can streamline the process. Permit acquisition may vary by location. |
| Demolition | Tearing out old fixtures, cabinets, and appliances to make way for the new kitchen design. | 1-3 weeks | Complexity of removal affects the timeline. Proper disposal is essential. |
| Construction | The actual building phase, including structural work, cabinetry, and installations. | 2-6 months | Size and complexity of the project matter. Specialized features may extend the timeline. |
| Appliances and Fixtures | Time for ordering, delivery, and installation of appliances and fixtures. | 1-2 months | Lead times for custom items can vary. Scheduling with contractors is crucial. |
| Finishing Touches | Adding final details, such as paint, backsplash, lighting, and interior decor. | 2-6 weeks | Attention to detail is important. Coordination with contractors is necessary. |
Explanation of the table:
This table provides a detailed comparison of factors and estimated timelines for a kitchen remodel. The total duration of a remodel depends on project planning, demolition, construction, appliance and fixture installation, and the finishing touches. Understanding these elements and considering key considerations can help in managing the timeline effectively.
FAQ
How long does it take to remove and replace a kitchen?
The length of time for a kitchen remodel depends largely on the complexity and scope of the project. A partial remodel, such as replacing flooring, cabinetry, and countertops, may take anywhere from one week to several months. A full-scale renovation with demolition of walls and installation of new appliances could take 3-6 months or more. The speed of a kitchen remodel also depends on the number of contractors involved and their availability, as well as the availability of materials, fixtures, and appliances. Ultimately, it all comes down to the individual project's needs and goals. Working with an experienced contractor or designer can help you plan out your timeline in advance so that you know exactly how long the remodel will take.
How long does it take to Reno a kitchen?
A kitchen remodel typically takes between 6-12 weeks. However, the length of time depends on the scope of the project and any potential complications that may arise during the process. For a full remodel, it's not unusual for the entire process to take 3-4 months or longer. The timeline for a kitchen renovation can be broken into three distinct phases: planning, demolition/construction, and installation. However, these phases may overlap depending on the specific project.
What occurs in a full kitchen remodel?
A full kitchen remodel can involve several different components, depending on the scope of your project. The average kitchen remodel will likely include new cabinets, countertops, flooring and appliances. Some remodels may also include plumbing and electrical work to move or add fixtures and features. In addition to these aspects, some people opt to open up walls, change lighting and install new paint or wallpaper. Also, depending on how much you are remodeling, there may be a need for new windows or doors.
Why do kitchen renovations take so long?
Kitchen renovations take longer than most other home improvements because the kitchen is usually more complex and requires more specialized skills. The complexity of a remodel depends on the amount of work being done, but typically it involves: replacing cabinets, countertops, appliances and fixtures; moving plumbing and electrical lines; installing floors or backsplashes; painting walls and ceilings; reconfiguring the layout; and more.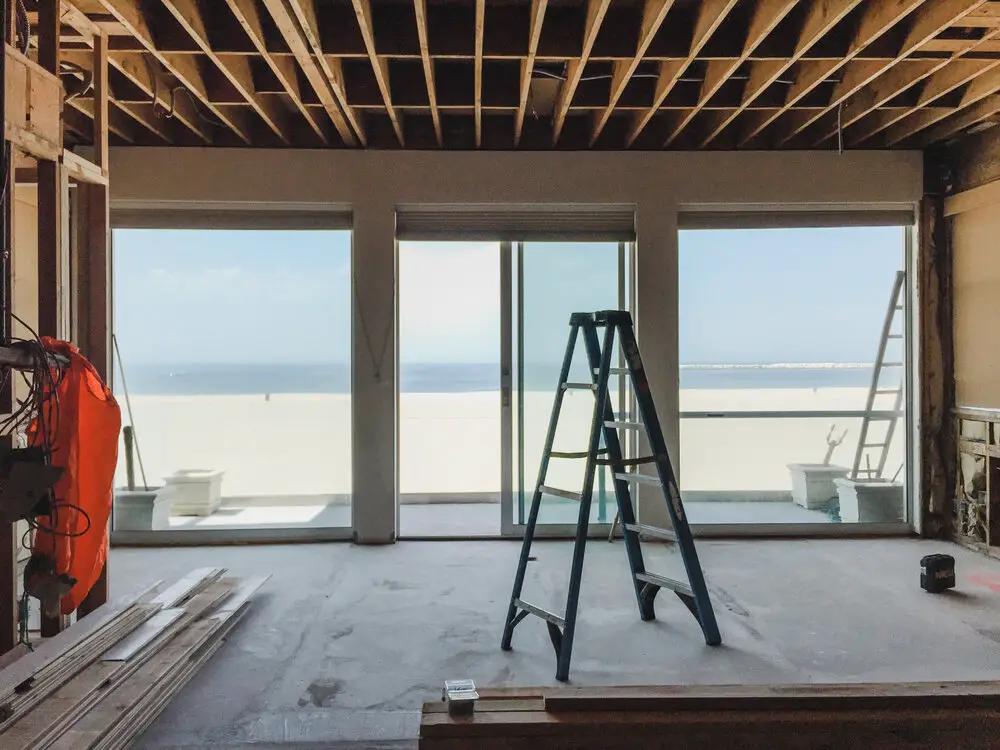 Can you remodel a kitchen in a week?
The short answer is no. You can't remodel a kitchen in just one week, as it typically takes several weeks for a successful kitchen remodel. Depending on the scope of your project, you may be able to cut corners and complete some parts of the remodeling process in a week or less, but it's important to understand that redoing a kitchen requires careful planning and work. If you want to remodel your kitchen in a week, it's important to do some research and plan properly before getting started. You'll need to decide on the scope of your project, budget for materials, hire contractors if needed, buy appliances, wait for deliveries and oversee installation.
What is the right order to remodel a kitchen?
When planning a kitchen remodel, it's important to complete the work in the right order so that you can end up with your ideal kitchen. Here are some tips for getting your project done in the most efficient way possible:
Start by assessing the existing space and making sure that everything is up to code. This includes checking for any structural problems, outdated wiring and plumbing fixtures, or other issues that could cause delays or extra work during the renovation.
Plan your remodel from beginning to end and decide what you will need to do in order to achieve the look you desire. This may include hiring an architect or designer, ordering new appliances, cabinets and countertops, and selecting paint or wallpaper.
Once all the necessary materials are on hand, begin the demolition process and remove any walls, floors, or ceilings that need to be replaced.
Install all new wiring and plumbing fixtures before continuing with other aspects of the remodel.
Next, apply any plastering, drywall, tilework, and painting that you need.
Finally, install the new cabinets, countertops, flooring, and appliances.
What comes first in a kitchen remodel?
The first step in a kitchen remodel is to create a plan. This plan should include the budget and timeline for the project, as well as your desired features, materials, and design style. During this phase of planning, it's important to consider any potential issues that could arise during construction such as plumbing or electrical work. Once the plan is in place, the next step is to begin demoing the existing kitchen and preparing it for construction. This can include removing old cabinetry, countertops, appliances, and walls. Depending on the scope of the remodel, this process can take anywhere from a few days to several weeks.
How long does it take to replace kitchen cabinets and countertops?
Replacing kitchen cabinets and countertops can take around 6-12 weeks. However, the exact timing of the project depends on how large the kitchen is, how much demolition will be involved, and which materials you choose to use. If you're replacing your cabinets with custom cabinetry or ordering a special material for your countertop, it may take longer than the standard 6-12 weeks. Additionally, if you have other elements of your kitchen remodel to complete (such as new flooring or painting), it may add additional time onto the project timeline. Even if you're working with a professional contractor, there could also be delays in scheduling and availability that can extend the timeline.
What factors can influence the duration of a kitchen remodel?
The duration of a kitchen remodel can be influenced by various factors, including the scope of the project, the complexity of the design, the availability of materials, the size of the kitchen, and the efficiency of the contractor. It's essential to consider these factors when estimating the timeline.
Is it possible to complete a kitchen remodel faster if I have a limited budget?
While having a limited budget may encourage you to make more cost-effective choices, it may not significantly reduce the overall duration of a kitchen remodel. The timeline is often determined by the project's complexity and the steps involved, which may not be easily shortened by budget constraints.
Can I use my kitchen during a remodel, or do I need to find alternative cooking arrangements?
During a kitchen remodel, you may need to find alternative cooking arrangements, as your kitchen will likely be inaccessible or partially disassembled. Using the kitchen while it's under construction can be unsafe and hinder the progress of the remodel.
Are there ways to expedite the kitchen remodel process without compromising quality?
Expediting a kitchen remodel without compromising quality can be achieved by effective project planning, clear communication with the contractor, and making design and material choices in advance. Proper preparation and a well-organized approach can help streamline the process.
What are some common delays to watch out for during a kitchen remodel, and how can they be minimized?
Common delays during a kitchen remodel can result from unforeseen structural issues, material shortages, or weather-related disruptions. To minimize delays, it's essential to work with an experienced contractor, plan for contingencies, and maintain open communication throughout the project.
Useful Video: How long does a kitchen remodel take?
Conclusion
In conclusion, the time it takes to remodel a kitchen can vary widely depending on the scope of the project and other factors. A small kitchen renovation may take as little as 4-6 weeks, while larger projects may require up to 12 or more weeks for completion. Make sure you plan ahead, budget appropriately and keep all necessary permits in order to ensure the best results and a successful project. With the right plan, your kitchen remodel will be a beautiful addition to your home that you can enjoy for years to come!
---
References
https://sweeten.com/advice-and-faq/how-long-does-a-kitchen-renovation-take-2/
https://kitcheninfinity.com/how-long-does-a-kitchen-remodel-take/
https://www.gilday.com/design-build-dc-blog/how-long-should-a-kitchen-remodel-take
https://acekitchen.co.uk/how-long-does-it-take-renovate-kitchen