When it comes to kitchen faucets, there are two major brands that stand out: Moen and Kohler. Both companies offer a wide range of products, so it can be difficult to pick the right one. We will help you contrast the two brands and make a decision on which one is more advantageous for your needs.
Moen Overview
Moen faucets are not only designed to be aesthetically appealing but also with convenience and performance as top priorities. Moen kitchen faucets come with a variety of features such as pull-down sprayer heads, MotionSense technology (which allows you to activate the water flow via a wave of your hand), Power Clean technology (which allows for powerful blasts of water to tackle tough messes) and more. The company also offers an array of finishes to choose from.
Pros and Cons of Moen
Moen kitchen faucets are known for their quality and convenience, but there are a few drawbacks to consider. These include:
Pros:
High-quality materials;
Features variety;
MotionSense;
Power Clean;
Variety of sleek finishes;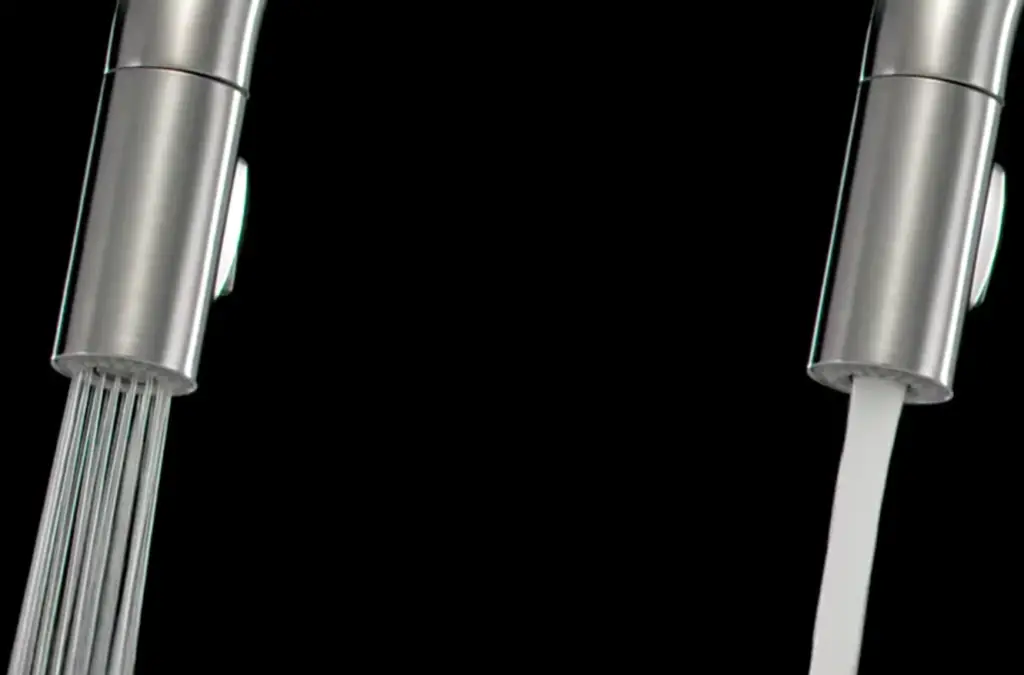 Cons:
Expensive relative to other brands;
Limited warranty period – most Moen products come with a limited warranty only covering defects in material and workmanship, but not wear and tear;
Kohler Overview
Kohler is another leading faucet manufacturer that offers quality products for the kitchen. Their collection includes traditional styles as well as modern designs with sleek lines and innovative features such as pull-down spray heads, touchless activation, and more. With Kohler, you're not limited to just one finish. You can pick from a range of options.
Pros and Cons of Kohler
Kohler kitchen faucets are renowned for their high quality and convenience, but there are some drawbacks to consider before making your purchase:
Pros: 
High-quality materials;
Variety of features including pull-down spray heads and touchless activation;
Sleek design options in an array of finishes such as chrome, stainless steel, oil-rubbed bronze and more;
Cons: 
More costly than other brands;
1-year warranty;
Overall, both Moen and Kohler offer quality kitchen faucets that are designed with convenience, style, and performance in mind. Ultimately, it will come down to your own personal preferences when deciding between the two. We hope this guide has been helpful in making your decision!
Moen vs Kohler: Feature Comparisons
When it comes to choosing a kitchen faucet, Moen and Kohler are two of the top brands in the industry. Both offer great prices, quality construction, and stylish designs that fit any kitchen décor. But which brand is better?
The answer depends on what features you're looking for. While both brands offer similar features like pull-down spray options and touchless technology, they do have some differences when it comes to design, finish availability, and extras such as built-in soap dispensers. Let's look at a few key features.
Pull-Down Spray Head
Moen's pull-down faucets come with a single lever that allows you to easily adjust the water pressure and temperature using only one hand. Kohler's faucets have a pull-down spray head, but they are generally easier to maneuver than Moen's.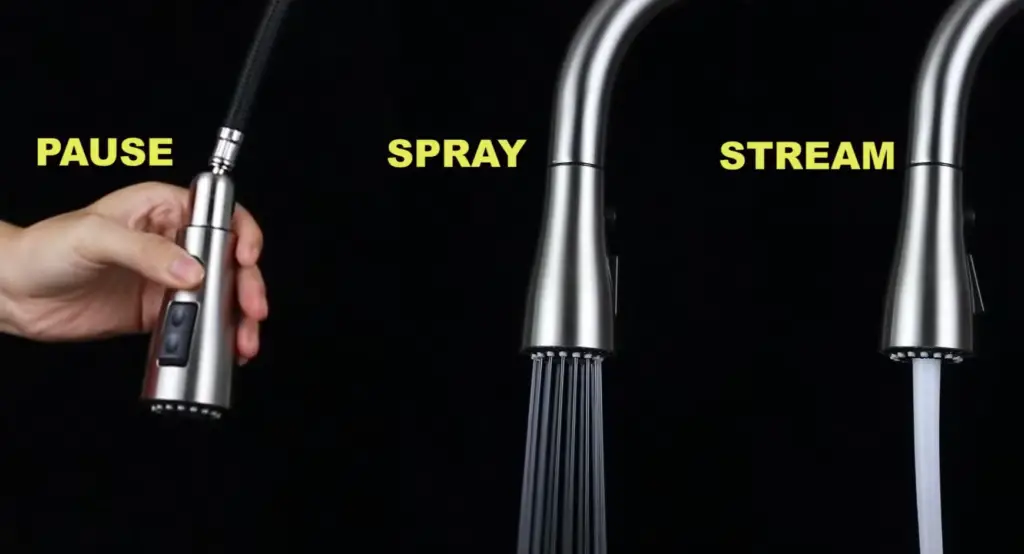 Built-In Soap Dispenser
Kohler offers a variety of kitchen faucets with built-in soap dispensers that can be filled with liquid soap or lotion for easy access while washing dishes. Moen does not offer this feature in any of their kitchen faucets.
Price
Design
When it comes to design, both Moen and Kohler offer a wide variety of styles to choose from. From modern and contemporary to traditional and timeless, there's something for everyone in both brands.
One advantage that Kohler has over Moen is their "Digital Touch2O Technology" which can activate the faucet with just a touch of the handle. This makes it easier to use with wet hands or when your hands are full.
Technology
Moen and Kohler both offer a variety of kitchen faucets with different types of technology. For example, Moen's "Power Clean" provides 50% more spray power than regular models for faster dishwashing.
Kohler also has its own version called "Sensate Touchless Faucet Technology" which allows you to turn the water on and off with just a wave of your hand. This is perfect for busy families who don't want to touch the handle every time they need to wash their hands or rinse dishes.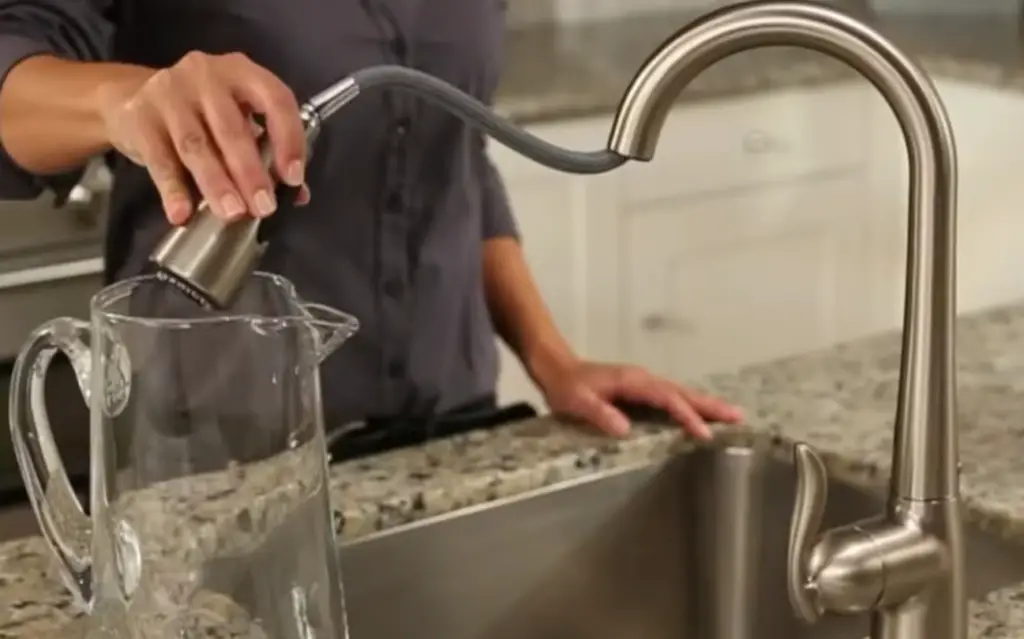 Finishes and colors
Kohler also offers some unique finishes like its "Vibrant" stainless steel finish which is designed to resist fingerprints and water spots. Meanwhile, Moen offers their "Spot Resist Stainless" finish which helps keep the faucet looking clean by resisting water spots, fingerprints, and dirt buildup.
Models
Moen has a range of models to choose from, including pull-down, pull-out, and one-handle designs. Kohler is more focused on technology with its "Sensate Touchless Faucets" and their "Touch2O Technology" which allows you to turn the water on and off with just a touch of the handle.
Kohler also offers some budget-friendly kitchen faucets that can cost as little as $ 50 while still offering good quality and stylish designs.
Warranty
Moen and Kohler both offer lifetime limited warranties for their kitchen faucets. This means that if your faucet breaks or malfunctions due to a manufacturing defect, you can have it repaired or replaced at no cost. [1]
---
FAQ
What is the most reliable brand of kitchen faucets?
When it comes to kitchen faucets, both Moen and Kohler are reliable brands. Both companies have been in the business for many years and are known for their high-quality products. Their products frequently come out at a similar price point and offer a variety of designs, finishes, sizes, and features. [2]
Which is better – Delta, Moen, or Kohler kitchen faucets?
It's a hard question to answer definitively, as both brands have high-quality products. They both offer a great range of faucets with different styles and finishes to suit any kitchen décor.
Moen is known for their reliable quality, modern designs, and affordable prices; while Kohler offers more luxurious options that are well-crafted and made to last. Both companies also provide lifetime warranties on most faucet models.
The biggest difference between the two brands is in their customer service. Moen has a reputation for being more responsive and helpful when you need help with installation or if you have any other questions regarding your faucet. On the other hand, Kohler offers more advice on how to care for your faucet, as well as comprehensive warranty coverage.
At the end of the day, it comes down to preference and budget. Both companies offer great options that will last for years and add function and style to your kitchen space. Do some research into what features are most important to you before making a decision on which brand to go with!
What brand of faucet do plumbers recommend?
When it comes to choosing a kitchen faucet, many plumbers recommend going with either Moen or Kohler. Both brands offer quality products that are built to last and come with excellent warranties. Plus, both companies provide helpful customer service if you ever need help with installation or troubleshooting. [3]
So why choose one brand over the other? It really depends on your needs and personal preference.
Overall, the best thing to do when deciding between Moen and Kohler kitchen faucets is to look at the features of each brand. Consider what type of style you're looking for, as well as the features that are most important to you. Once you have narrowed down your choices, read reviews and get feedback from other homeowners who have used either brand before making a final decision!
What is the number one faucet brand?
When it comes to kitchen faucets, many people ask the same question: which is better – Moen or Kohler? To answer this question correctly, we'll first have to look at what makes each brand unique.
Moen has been in business since 1937 and they offer a wide selection of both traditional and modern designs when it comes to their faucets. They focus on style and functionality with their products, so you can be sure that whichever product you decide on will provide superior performance and long-lasting durability.
Kohler has been around even longer than Moen, all the way back to 1873! They specialize in providing luxury items for the home and have a huge variety of options available when it comes to kitchen faucets. Products from this company are some of the highest quality and best-crafted items available, so you can be confident that anything you buy will last for many years. [4]
Both brands have something different to offer, but when it comes down to which one is the number one faucet brand, many people would agree that Moen is the winner. They have a wide selection of options available at various price points and their products are designed with both style and performance in mind. So if you are looking for a reliable and stylish kitchen faucet then Moen is definitely the way to go!
Useful Video: KOHLER vs MOEN faucet review
Conclusion
At the end of the day, it's up to you – and your budget – to decide which kitchen faucet is better for you. While Moen and Kohler have many differences, they both offer quality products that can stand up to everyday use in your home. It really comes down to what features are important to you and how much money you are willing to spend on a kitchen faucet. Do some research, read reviews, and compare specifications before buying so that you get exactly what you need. In no time at all, you'll be enjoying a beautiful new faucet in your kitchen!
Good luck with choosing the perfect faucet!
---
References:
https://myplumbingdiy.com/moen-vs-kohler-faucets
https://www.goodhousekeeping.com/home-products/g40678200/best-kitchen-faucets/
https://heilplumbingdmv.com/blog/faucet/best-faucet-brands
https://www.honestbrandreviews.com/reviews/faucet-brands/