When it comes time to replace your kitchen faucet, the choice between Moen and Delta can be tough. Both brands are well-known and have their passionate supporters. In this comprehensive guide, we will compare the two brands on a variety of factors: design, features, maintenance, installation, and price. We will help you decide which brand is right for you and give you some tips to make the installation process as smooth as possible!
History of Moen Company
Moen is a company with a long and rich history. Founded in 1937 by Al Moen, the company has been through a lot of changes over the years. Moen is headquartered in North Olmsted, Ohio. But one thing has remained constant: their commitment to quality products and customer satisfaction.
Today, Moen is one of the leading manufacturers of kitchen and bathroom fixtures in the world. They offer a wide range of products, from simple faucets to complex shower systems. And they're constantly innovating, always looking for new ways to improve their products and make your life easier.
Moen faucets are known for their quality craftsmanship and innovative designs. Many Moen faucets come with features like MotionSense, which allows you to activate the flow of water with a wave of your hand, and Reflex, which makes it easy to move the spray head around without having to adjust your grip. [1]
History of Delta Faucet Company
Delta Faucet Company is another leader in the kitchen and bathroom fixture industry. Delta Faucet Company was founded in 1950 by Masco Corporation. The company is headquartered in Indianapolis, Indiana. Delta Faucet Company has been a leading manufacturer of plumbing products in the United States. Delta Faucets are made with high quality materials and craftsmanship. Delta Faucets are known for their durability, style, and innovative designs.
Entering the business scene right after Moen has made two years earlier, both companies hailing from the United States, it's no surprise that there would be some competition between these two industry giants.
Delta Faucet Company has a team of engineers that test and approve all Delta products. Delta products are tested to ensure they meet strict quality standards.
Still, how do these two brands compare? Let's take a closer look at the Moen vs. Delta kitchen faucet debate.
It's important to note that both Moen and Delta offer a wide range of products. And while there are some similarities between the two brands, there are also some significant differences. So, which is the better brand? It really depends on your needs and preferences. Keep reading to learn more about Moen and Delta kitchen faucets so you can decide for yourself which is the better brand. [2]
Moen Faucets Overview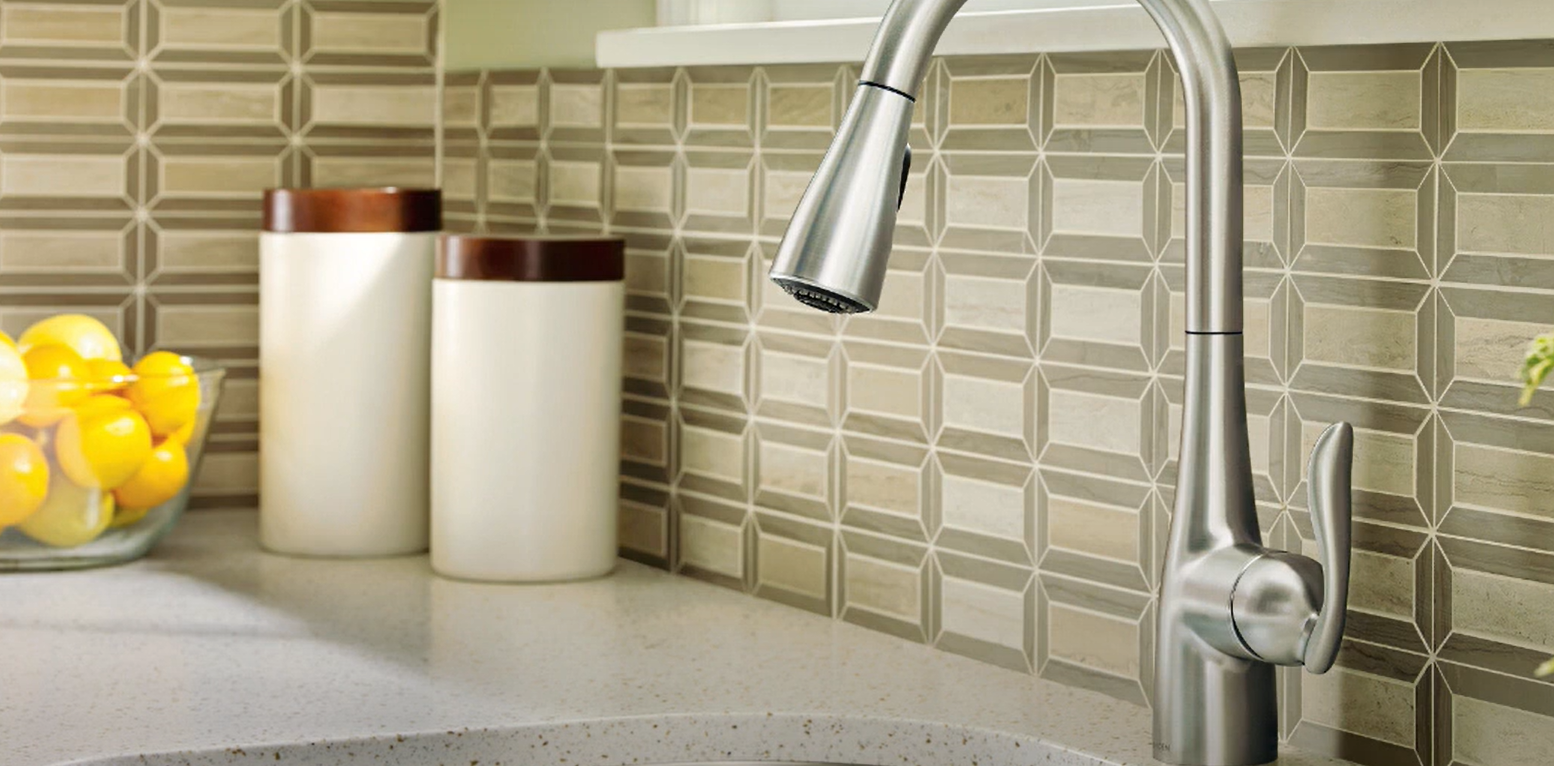 We'll start with an overview of Moen faucets. In this section, we'll discuss the most important features of Moen faucets that differ them from Delta faucets. After reading this section, you'll know what to look for when shopping for a Moen faucet and how they compare to Delta faucets.
Design
When it comes to different faucet designs and styles, Moen definitely has an upper hand. They have a large variety of designs to choose from ranging from traditional to contemporary. There's definitely a style for everyone. In addition, Moen faucets are designed with the user in mind. Every detail, from the shape of the handle to the angle of the spout, is carefully considered. Moen's design team works closely with professional chefs and home cooks to create faucets that are not only stylish but also functional. [3], [4]
Finish
Moen offers a wide variety of kitchen faucets to choose from. They have traditional, contemporary, and transitional styles. And they offer a wide range of finishes, including chrome, stainless steel, oil-rubbed bronze, and brushed nickel. No matter what you settle on, Moen's finish options are sure to match any kitchen's style. [3], [4]
Technologies
Moen faucets are equipped with innovative technologies that make them more convenient and easier to use. This is one of the main reasons why people choose Moen faucets over Delta.
Reflex system is also an impressive technology. This system makes it possible for the user to pull down the spray head and have it snap back into place with a simple pull and push. With this feature, you will get to enjoy a better range of motion and more flexibility when using your Moen faucet.
Finally, it's worth mentioning Spot Resist technology. Kitchen faucets can get messy, and it's hard to clean them if they have a lot of nooks and crannies. Moen's Spot Resist technology helps to keep your faucet clean by resisting water spots and fingerprints. [3], [4], [5]
Spraying system
One of the most important features of a kitchen faucet is the spraying system. The spraying system is what allows you to control the water flow and pressure. Both Moen and Delta use pull-down and pull-up methods to spray water. Moen faucets however, have a unique Power Clean spraying technology. This system provides 50% spray power than other competitive faucets while using a small amount of water by minimizing splashes. [3], [4], [5], [6], [7]
Features
Moen faucets come with a variety of features that make them more convenient and easier to use. One of these features is the soap dispenser. Soap dispensers are a great addition to any kitchen because they make it easy to dispense soap without having to touch the faucet. Delta faucets also come with a variety of features, but they don't have a soap dispenser.
Another feature that Moen faucets have is the advanced filtration system. This system filters out impurities from the water, which makes it healthier and safer to drink.
Moen faucets also have both high and low arc spouts. This means that you can choose the arc that best suits your needs. Delta faucets only have one arc, which is the high arc. [3]
Customer care
Moen offers excellent customer care. They have knowledgeable and friendly customer service representatives who are always ready to help. Moen's customer service is available 24/ hours a day, seven days a week.
Moen has a wide range of warranty options. For example, the company offers a lifetime limited warranty, which covers damage to materials and workmanship if it's caused by installation, normal wear and tear, or manufacturing defects. Electronic component damage is covered by another type of warranty. [3], [6]
Price
Moen faucets are more expensive than Delta faucets. But the price difference isn't as drastic as you might think. Moen faucets range in price from $70 to $700, while Delta faucets range in price from $75 to $600. [3]
Delta Faucets Overview
Now that we've gone over some of the features of Moen faucets, let's take a look at their main competitor Delta faucets. We will cover the same exact factors so that you can have a side by side comparison.
Design
While Delta has a wide range of designs, they don't have as much variety as Moen, especially when it comes to high-arc faucets. Don't let this information discourage you, because Delta still has a good selection. They have contemporary, traditional, and transitional designs. You can find both single handle and double handle options from Delta. [3], [4]
Finish
When it comes to finishes however, Delta definitely has the upper hand. They offer a much larger variety of finishes than Moen. While Moen offers the standard finishes, Delta has those plus different versions of bronze, stainless steel, chrome, and more. So if you're looking for something a little different or want to match your faucet to the rest of your kitchen hardware, Delta is probably a better option. [3], [4]
Technologies
Like Moen, Delta also offers a few differentiating technologies in their faucets. These include Touch20X™ Technology, MagnaTite® Docking, Brilliance Technology, and SpotShield™. With so many options it can be hard to decide which one is right for you.
The main difference between Touch20X and MotionSense is that MotionSense is a hands-free technology while Touch 20x needs to be turned on beforehand.
MagnaTite® Docking is a magnetic docking system that allows your spray wand to firmly snap right back into place after use. This is a great feature if you have kids because it prevents the wand from being dropped and breaking.
SpotShield™ is a technology that resists water spots, odors and fingerprints. This is great if you have hard water because it will prevent the build-up of mineral deposits.
Brilliance serves the similar purpose of SpotShield™ but it also resists tarnishing and discoloration. This is a great option if you want your faucet to look shiny and new for years to come. [3], [4], [5]
Spraying technology
Delta faucets have a great spraying system backed by ShieldSpray technology. They're able to give you a powerful spray that can easily rinse off dishes and food particles. This allows for powerful cleaning while still reducing splatter. The main difference between this and Moen's Power Clean technology is that Delta's reduces the splatter by a whopping 90%! [3]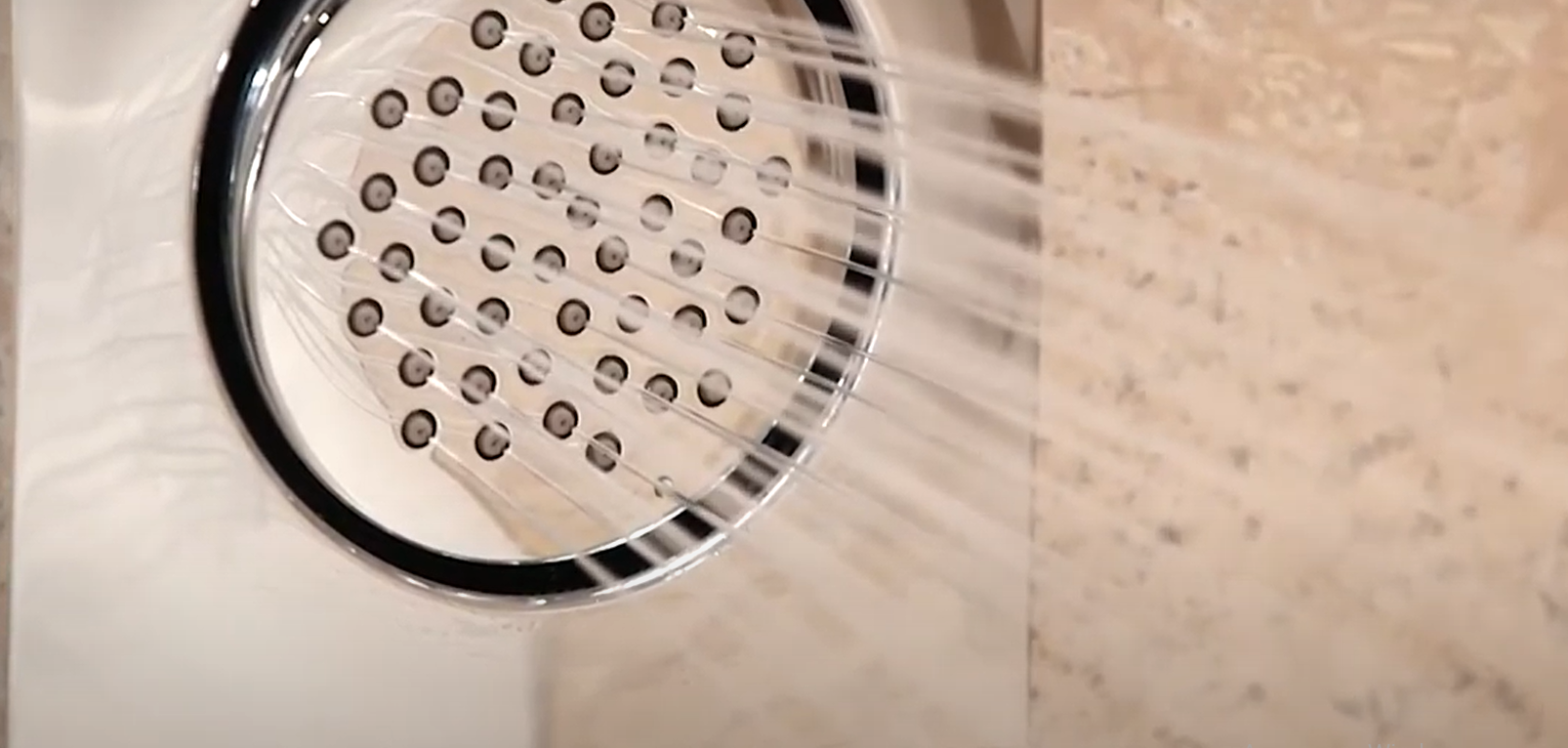 Features
Delta faucets have a few other features that are worth mentioning. One feature is high-efficiency water gauges. This allows you to save water without sacrificing performance. Soap dispensers are another great feature that allows you to have a little extra convenience in the kitchen. All in all, Delta faucets have great features that are backed by innovative technologies. They offer a wide range of designs and finishes to choose from. And their spraying system is one of the best on the market. So if you're looking for a high-quality faucet, Delta is a great option. [3], [8]
Customer care
Delta has great customer care and a wide range of support options. They offer an online help center that has FAQs, product manuals, and troubleshooting tips. They also have a live chat option if you need to speak to someone directly. Delta also offers a limited lifetime warranty on their faucets. So if you have any problems, they will be more than happy to help you out.
Price
As we already mentioned, Delta faucets are usually cheaper than Moen faucets. But when it comes to price, it really depends on the model and finish that you choose. Delta offers a wide range of options at different price points from $75 up to $600. So if you're looking for a budget-friendly option, they have you covered. [3], [6]
FAQ
What is Moen Power Clean technology?
Moen Power Clean technology is a feature that increases the water pressure of your faucet by 50 percent. This means that your Moen faucet will have more power to clean dishes, pots, and pans.
Are Delta faucets high-quality?
Delta faucets are known for their quality craftsmanship. They offer a wide variety of finish options and designs to choose from. Delta also has a lifetime warranty on their faucets, so you can be sure your investment will last.
What is the most reliable brand of kitchen faucet?
There is no definitive answer to this question as different people have different experiences with different brands. However, many experts believe that Moen and Delta are two of the most reliable brands on the market. Both companies have been in business for decades and have a reputation for making high-quality products. They also offer excellent customer support in case you have any problems with your faucet.
Are Delta faucets made in China?
No, Delta faucets are not made in China. All of their products are manufactured in the United States. Delta is one of the few companies that have their own foundry, which means they can control the quality of their products more closely.
Useful Video: *Moen vs Delta Kitchen Faucet*
Conclusion
Both Moen and Delta are famous faucet companies that offer excellent product quality. But they share some differences between each other. Moen is a better choice if you're looking for more innovative designs. On the other hand, Delta is ideal for those who want to have more finish options. The two companies have their own set of technologies and features, so you can really find what you need no matter which brand you choose. It's also worth mentioning that Moen faucets are often more expensive than Delta. But with their quality and durability, Moen faucets are definitely worth the investment. Ultimately, the decision depends on your specific needs and wants – both brands offer great products that are sure to last for years. In this article, we've taken a comprehensive look at Moen vs. Delta kitchen faucets so that you can make the best decision for your home. Thanks for reading!
---
References
https://www.globenewswire.com/news-release/2014/03/05/1102617/0/en/Moen-Celebrates-Significant-Milestone-in-2014-75th-Anniversary-of-the-Single-Handle-Faucet.html
https://worldwide.deltafaucet.com/smart-solutions/history.html
https://thedaringkitchen.com/moen-vs-delta/
https://mealprepify.com/moen-vs-delta/
https://www.h2ouse.org/moen-vs-delta/
https://www.morningtobed.com/moen-vs-delta/
https://www.moen.com/innovation/powerclean
https://www.deltafaucet.com/2022newproducts